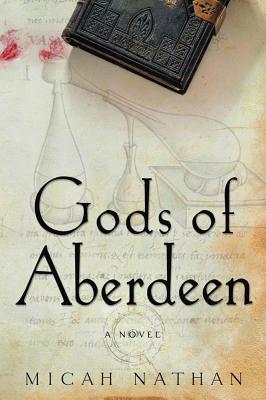 Gods of Aberdeen (Paperback)
Simon & Schuster, 9780743250832, 384pp.
Publication Date: July 27, 2007
* Individual store prices may vary.
Description
A haunting novel about a brilliant young man who enrolls at a small New England college and becomes entangled in a mysterious death -- and the ultimate scientific quest.
Eric Dunne is a sixteen-year-old academic phenom. Desperate to escape his foster family, Eric graduates early from high school and earns a scholarship to Aberdeen College, a small, prestigious school in northern Connecticut. Aberdeen is a school for the privileged youth of America's elite, an isolated world where hard drinking and hard studying go hand in hand. When Eric is assigned a work-study job with the college's head librarian, Cornelius Graves, Eric begins to hear strange and disconcerting rumors about his new mentor. Despite himself, he is curiously drawn to Cornelius, if only to divine whether it's true that he's searching for the Philosopher's Stone, a mythical substance that supposedly holds the secret to eternal life.
At the same time, Eric's preternatural aptitude for Latin quickly attracts the attention of Arthur Fitch, a charismatic and aloof senior who invites him to become a research assistant for Dr. William Cade, Aberdeen's most celebrated professor. Eric is accepted into Cade's small circle of sophisticated students, all of whom live off campus on Cade's country estate, and soon discovers that his new friends are not just conducting research for Dr. Cade -- they, too, are searching for the Philosopher's Stone. When an alchemical experiment goes fatally wrong, Eric is drawn deeper into the dark secrets surrounding the legendary substance. As the police investigation narrows and Eric gets swept up in Professor Cade's obsession, the tensions on the estate and in Eric's new friendships threaten to explode and, with them, Eric's idealized world.
Like "The Secret History" and "A Separate Peace, Gods of Aberdeen" demonstrates the selfishness and savagery that can lie at the heart of the most rarefied academic setting.
Praise For Gods of Aberdeen…
"A malevolently thrilling coming-of-ager wrapped in a philosophical detective tale."
-- Kirkus Reviews




"A spooky psychological drama that delivers, Gods of Aberdeen drew me in from page one. This is a gripping debut that haunted me long after I put the book down."
-- Sean Desmond, author of Adams Fall




"Gods of Aberdeen is a taut, elegantly written literary thriller. Part coming-of-age novel, part gothic New England mystery, it will keep you turning the pages to the end. Micah Nathan is a terrific storyteller."
-- Thomas Christopher Greene, author of Mirror Lake




"Open Gods of Aberdeen and step into the halls of a venerable old New England college where a brilliant but reckless student has lured three allies into his deadly pursuit of immortality. Combining the authenticity of The Da Vinci Code with characters right out of Prep, this stylish and intelligent novel deliciously picks up speed for a surprising climax and thoroughly satisfying conclusion."
-- Pam Lewis, author of Speak Softly, She Can Hear