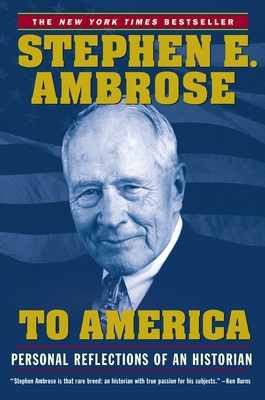 To America: Personal Reflections of an Historian (Paperback)
Personal Reflections of an Historian
Simon & Schuster, 9780743252126, 288pp.
Publication Date: October 7, 2003
Description
Completed shortly before Ambrose's untimely death, To America is a very personal look at our nation's history through the eyes of one of the twentieth century's most influential historians. Ambrose roams the country's history, praising the men and women who made it exceptional. He considers Jefferson and Washington, who were progressive thinkers (while living a contradiction as slaveholders), and celebrates Lincoln and Roosevelt. He recounts Andrew Jackson's stunning defeat of a superior British force in the battle of New Orleans with a ragtag army in the War of 1812. He brings to life Lewis and Clark's grueling journey across the wilderness and the building of the railroad that joined the nation coast to coast. Taking swings at political correctness, as well as his own early biases, Ambrose grapples with the country's historic sins of racism; its ill treatment of Native Americans; and its tragic errors such as the war in Vietnam, which he ardently opposed. He contrasts the modern presidencies of Eisenhower, Kennedy, Nixon, and Johnson. He considers women's and civil rights, immigration, philanthropy, and nation building. Most powerfully, in this final volume, Ambrose offers an accolade to the historian's mighty calling.
Praise For To America: Personal Reflections of an Historian…
Ken Burns Stephen Ambrose is that rare breed: an historian with true passion for his subjects.


Chicago Sun-Times An exciting classroom lecture by a well-beloved teacher.


The Knoxville News-Sentinel An excellent read...a must for history fans....To America is a love letter to the nation.



Jeff Guinn Fort Worth Star-Telegram Stunning....Stephen Ambrose should be assigned a special, honored place among modern historians....All of us who write or read history are in his debt.
Advertisement