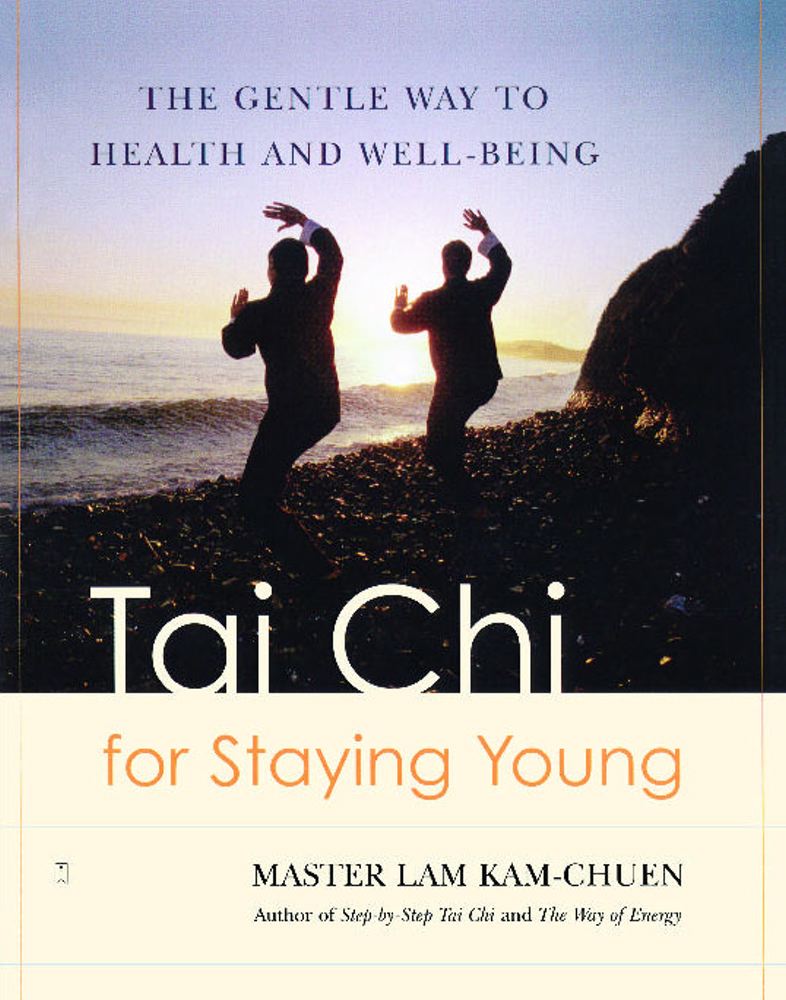 Tai Chi for Staying Young (Paperback)
The Gentle Way to Health and Well-Being
Atria Books, 9780743255042, 128pp.
Publication Date: August 27, 2004
* Individual store prices may vary.
Description
Strengthen Your Body, Improve Your Balance and Rejuvenate Your Spirit
The ancient Chinese health system of tai chi is now practiced throughout the world more regularly than any other form of exercise. It promises all the benefits of a strong body, and it is also noted for calming the mind and improving balance -- an especially important issue for older people. Now, in
Tai Chi for Staying Young,
world-renowned Master Lam Kam-Chuen provides a gentle, step-by-step program suitable for people of all ages and at all stages of fitness.
Centuries of practice have perfected this method of soothing the mind and alleviating stress. These exercises can be performed anytime, anywhere, and they require no special clothing, shoes or equipment. You can do them alone or with others, at home or even outside. Tai chi is not competitive, and you can work at your own pace as the slow, steady movements smooth the breathing and increase the intake of oxygen into the lungs. This carefully designed program greatly enhances circulation -- without leaving you gasping for breath.
In
Tai Chi for Staying Young,
you can expect:
Gentle exercises that fit easily into your day
Slow movements, accompanied by natural breathing, that relax the whole body and promote physical as well as mental health
A combination of stillness and movement designed to release muscle tension, enhance circulation and bring greater elasticity and strength to all major joints
A program that is safe and beneficial for those with blood pressure and cardiac problems
Improved balance that reduces the risk of falls
About the Author
Master Lam Kam Chuen is a recognized master of the arts of Tai Chi and Chi Kung, and a practitioner of traditional Chinese medicine. He was born in Hong Kong shortly after World War II and at a very early age began training in Chinese martial arts.

Studying under masters such as Lung Tse Chung and Yim Sheung Mo (both of whom were disciples of Ku Yue Chang, known throughout China as "The King of Iron Palm"), he was trained in Choy Lee Fut, Northern Shaolin Kung Fu and Iron Palm, as well as Tai Chi.

He then studied Chinese medicine, becoming a qualified bonesetter and herbalist, and opened a school and clinic in Hong Kong. He also undertook the study of Chi Kung, a system for the cultivation of internal energy in the body. Using his medical skills and his knowledge of Chi Kung he began to develop a new form of Tai Chi, now known as Lam Style Tai Chi.

Master Lam came to the West in 1976 when he became the first Tai Chi instructor appointed to teach in the Inner London Education Authority. In 1987 he gave the first European demonstration of the art of Zhan Zhuang Chi Kung, which he studied in Beijing under Professor Yu Yong Nian, the world's leading authority. He now teaches and practices medicine at The Lam Clinic in London's Chinatown.

Following the widely acclaimed BBC series, The Way of the Warrior, Master Lam was invited to act as consultant to the sequel publication, The Way of Harmony. This was followed by his ground-breaking work published by Gaia Books, The Way of Energy, introducing the Zhan Zhuang system of "Standing Like a Tree".