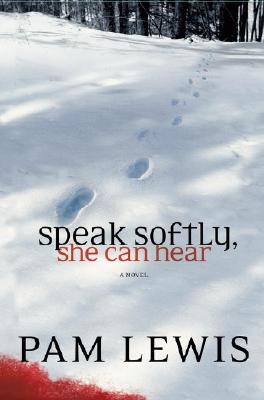 Speak Softly, She Can Hear (Hardcover)
Simon & Schuster, 9780743255394, 352pp.
Publication Date: February 1, 2005
* Individual store prices may vary.
or
Not Currently Available for Direct Purchase
Description
New York City, 1965: At Spence, the exclusive Manhattan girls' school, shy, overweight scholarship student Carole finds herself drawn into an unlikely friendship with charismatic, pedigreed Naomi. On a dare, Carole and Naomi make a pact to lose their virginity before graduation. Enter Eddie, a slick Upper East Side prep school dropout, expelled from a half-dozen private schools on the East Coast. Eddie is handsome, fatally charming, and more than willing to help the girls accomplish their goal. But something about him is not quite right -- his overly familiar way with Naomi, his hair-trigger temper, the stories that just don't add up -- and on one bitterly cold holiday weekend in an isolated cabin deep in the Vermont woods, a horrifying twist develops in the girls' plan. Before the night is over, a stomach-turning secret is sealed between friends, setting in motion a series of events that will have dire and far-reaching consequences.
Sweeping across decades, moving from New York to Vermont to California and back again, Lewis tells an utterly gripping, psychologically nuanced tale of friendship between two very different women, of the life-changing burden of a secret, the lies we tell others to save ourselves, and the lies we tell ourselves when the truth is too painful to accept.
Advertisement