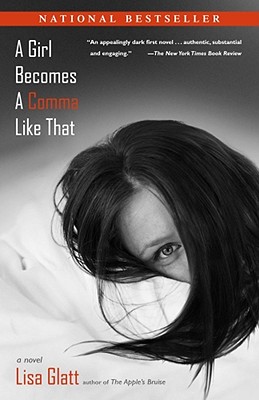 A Girl Becomes a Comma Like That (Paperback)
Simon & Schuster, 9780743257763, 304pp.
Publication Date: June 6, 2005
* Individual store prices may vary.
Description
Rachel Spark is an irreverent, sexually eager, financially unstable thirty-year-old college instructor who moves back home when her mother is diagnosed with terminal breast cancer. As she tries to ease her mother, a perpetually cheerful woman, toward the inevitable, Rachel turns from one man to the next -- sometimes comically, sometimes catastrophically -- as if her own survival depended upon it.
Ella Bloom, an adult student in Rachel's poetry class, has aspirations beyond her work at a local family planning clinic. But she spends her nights wondering why her husband kissed one of her colleagues and whether it will lead to a full-fledged affair. She is also preoccupied with one of her repeat patients, Georgia, a teenager whose frequent clinic visits speak volumes. What they all have in common is their desire for love, despite its many obstacles.
A Girl Becomes a Comma Like That is a novel rife with wit and compassion. A provocative, assured new voice in literary fiction, Lisa Glatt eyes the yardsticks by which we constantly measure our world and ourselves -- devotion, lust, forgiveness, and courage.
Praise For A Girl Becomes a Comma Like That…
Frederick Barthelme Lisa Glatt's novel is razor sharp and exceedingly funny. Reading it is sort of like acupuncture for the sexual organs -- thrilling and very very dangerous. A heartfelt and troubling book about how things go wrong, time after time, and how we manage in spite of it.



Susan Perabo author of The Broken Places Lisa Glatt's novel, with its brilliant array of female characters, does the near-impossible -- it says something true about all women. This is the most honest book I've ever read about the complex relationship between women and their own bodies -- how they use them, and how they are betrayed by them.



Daphne Merkin author of Dreaming of Hitler A Girl Becomes a Comma Like That is about everything that matters: love, lust, death, failure, the wish to stay in place, the ability to let go, the abiding connection between mothers and daughters. It is written with sly humor and a tender heart. This is a first novel that feels both rueful and hopeful and suggests that its author might be as endearing as she is smart.



Dany Levy DailyCandy.com Glatt had me at the title. And A Girl Becomes a Comma Like Thatonly gets more impressive from there. A brilliant debut.
or
Not Currently Available for Direct Purchase