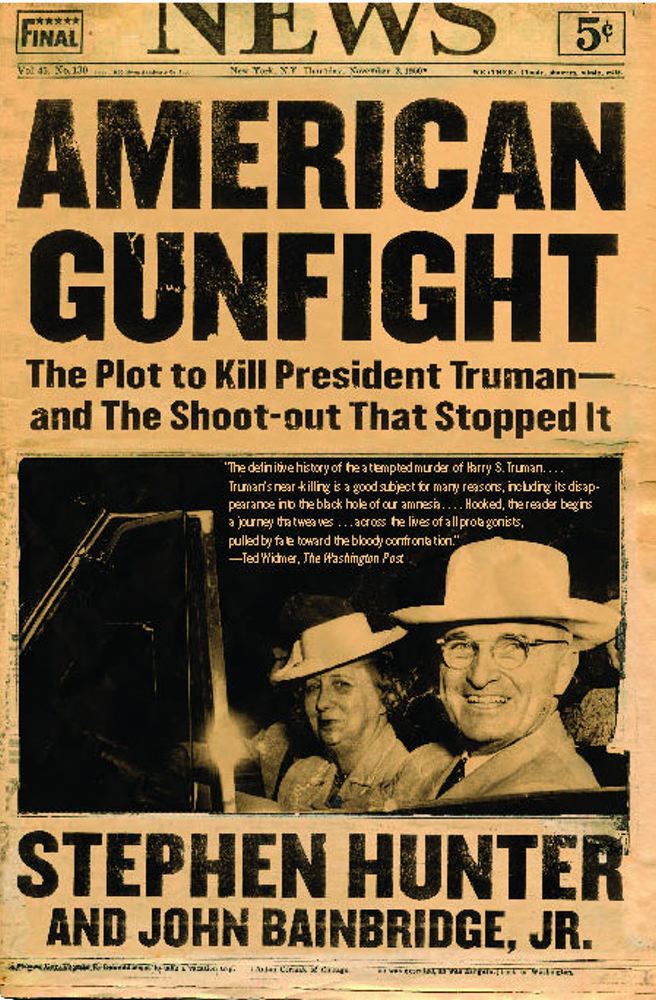 American Gunfight: The Plot to Kill President Truman--And the Shoot-Out That Stopped It (Paperback)
The Plot to Kill President Truman--And the Shoot-Out That Stopped It
Simon & Schuster, 9780743260695, 368pp.
Publication Date: February 6, 2007
Description
November 1, 1950 -- an unseasonably hot afternoon in sleepy Washington, D.C. At 2:00 P.M. at his temporary residence in Blair House, President Harry Truman takes a nap. At 2:20 P.M., two Puerto Rican natives approach from different directions. Oscar Collazo, a respected metal polisher and family man, and Griselio Torresola, an unemployed salesman, don't look dangerous, not in their new suits and hats, not in their calm, purposeful demeanor, not in their slow, unexcited approach. What the three White House policemen and one Secret Service agent guarding the president cannot guess is that under each man's coat is a 9mm German automatic pistol and in each head, a dream of assassin's glory.
Praise For American Gunfight: The Plot to Kill President Truman--And the Shoot-Out That Stopped It…
"The definitive history of the attempted murder of Harry S. Truman.... Truman's near-killing is a good subject for many reasons, including its disappearance into the black hole of our amnesia.... Hooked, the reader begins a journey that weaves...across the lives of all protagonists, pulled by fate toward the bloody confrontation."
-- Ted Windmer, The Washington Post



"Extensively researched and mellifluously told...American Gunfight is a splendid read."
-- Carl Schoettler, Baltimore Sun



"Hunter and Bainbridge's handling of the recorded events is not only convincing but compelling."
-- Publishers Weekly



"A day worth remembering. American Gunfight is well worth reading."
-- The Washington Post



"A fast-paced thriller."
-- Alonzo Hamby, The Wall Street Journal
Advertisement