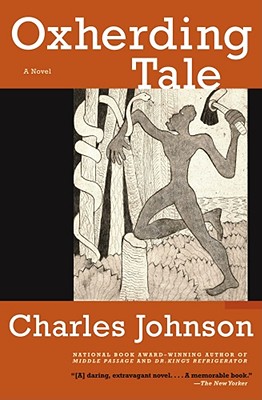 Oxherding Tale (Paperback)
Scribner Book Company, 9780743264495, 208pp.
Publication Date: February 1, 2005
Description
One night in the antebellum South, a slave owner and his African-American butler stay up to all hours until, too drunk to face their wives, they switch places in each other's beds. The result is a hilarious imbroglio and an offspring -- Andrew Hawkins, whose life becomes Oxherding Tale.
Through sexual escapades, picaresque adventures, and philosophical inquiry, Hawkins navigates white and black worlds and comments wryly on human nature along the way. Told with pure genius, Oxherding Tale is a deliciously funny, bitterly ironic account of slavery, racism, and the human spirit; and it reveals the author as a great talent with even greater humanity.
Praise For Oxherding Tale…
"A work of courage and compassion, virtuosity and intelligence."
-- The Village Voice




"I laughed. I cried. I thought. I marveled. Oxherding Tale is a beautiful book. Its language is extraordinary, its writing is crisp, clean, smooth, even in its complexity, and terribly affecting. It is masterful craft of the highest order."
-- August Wilson




"A wonderfully funny, erotic, bittersweet story....Johnson presents a fable about racial difference and...[he] doesn't make light of the load, but makes the burden of its telling sweeter with Dickensian twists of plot and with outrageous characters.
-- Chicago Sun-Times
Advertisement