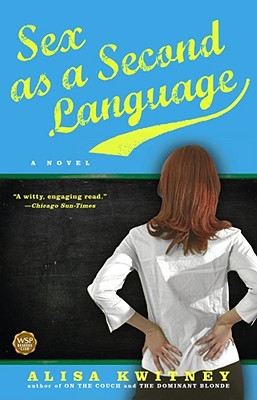 Sex as a Second Language (Paperback)
Washington Square Press, 9780743268943, 352pp.
Publication Date: April 3, 2007
* Individual store prices may vary.
Description
A teacher of English as a second language, forty-year-old Katherine Miner is an expert on idiomatic phrases and subtle verbal cues. When it comes to the opposite sex, however, she's baffled enough to choose early retirement from the dating game. It's not that she hates men, it's just that she doesn't trust them. After all, her soon-to-be ex-husband has dropped all contact with their son, and her own father disappeared from her life thirty years ago. And then Kat meets Magnus Grimmson, a tall, good-looking, tongue-tied Icelander in the front row of her class. Magnus doesn't appear to pose any threat -- in fact, he seems to understand less about women than Kat does about men. But just when Kat considers risking a little intimacy, her father reappears in her life, causing unexpected complications. Emotionally torn, Kat is left to question whom she can trust -- and to realize that she still has a lot to learn about men and the kind of communication they don't teach in school.
Praise For Sex as a Second Language…
"Sex as a Second Language, Alisa Kwitney's smart, sassy, sexy tale of the single mom who brings in a spy from the cold and warms him up, is funny and emotionally true, a great read!" -- Jennifer Crusie, author of Bet Me



"Another sexy, smart book from Alisa Kwitney. Sex as a Second Language is a wonderful coming-of-age (in this case, forty) story about finding passion in the most unlikely of places." -- Valerie Frankel, author of The Girlfriend Curse and Hex and the Single Girl



"Alisa Kwitney is my guilty pleasure." -- Neil Gaiman, author of Anansi Boys



"Smart, funny, and very real. Alisa Kwitney gets to the heart of relationships and portrays them with wit and honesty. Women who've reached the ripe young age of forty will identify with the heroine's concerns, attitude, and longings." -- Leslie Schnur, author of The Dog Walker
or
Not Currently Available for Direct Purchase