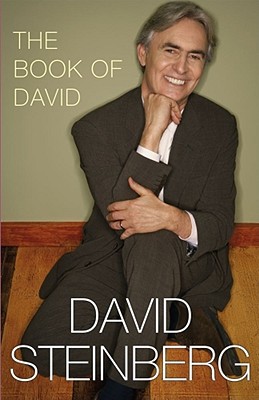 The Book of David (Hardcover)
Simon & Schuster, 9780743272322, 191pp.
Publication Date: June 12, 2007
Other Editions of This Title:
Paperback (10/14/2017)
* Individual store prices may vary.
Description
From award-winning comedian, director, writer, and producer David Steinberg comes the totally original, utterly blasphemous, and hysterically funny memoir of a young man who emerged from a traditional Jewish childhood to become an international star -- all because, it seems, he kept God in stitches. David Steinberg was raised in Winnipeg, Canada, by parents who expected little from him. And no wonder. Instead of studying Talmud in order to become a rabbi, he chose to major in Martin and Lewis with a minor in basketball. As David imagines the story of his life (since his success otherwise makes no sense), God one day spotted him on the playground and decided that this young man with no ambition could go far with His help. Sure enough, God soon had David on network TV and Broadway, and selling out nightclubs across the country -- as well as being pursued by hot starlets. The Book of David is David Steinberg's hilarious trip down memory lane, assuming that the lane has a biblical address. This wild riff on the Old Testament is guaranteed laughter.
Praise For The Book of David…
"Much funnier than the Bible. Much wittier. And...more accurate, especially the showbiz parts. God and David Steinberg go way back, and it's great to see them together again, hilarious as ever. One of them curious, human, and extraordinarily witty, and the other...God."
-- Garry Shandling



"David's book reminds us, once again, what a great and original comedian he is. A wonderfully inventive piece. I had no idea David was Jewish."
-- Billy Crystal



"Funny! David Steinberg is a credit to his people, actually to all people, and the spelling and grammar in this book are incredible."
-- Robin Williams



"That this is David Steinberg's first book, big surprise. That his first book is funny from beginning to end, no surprise at all!"
-- Paul Reiser



"For years, David Steinberg and I have compared notes on our mutual disdain for any form of hard work. Now I am shocked and outraged to discover that he has gone ahead and written a book, an excellent one at that, filled with wit and erudition. In short, he has betrayed me and every lazy man who once counted him as a cohort. Every shiftless layabout shall now know the truth: that David Steinberg is a highly motivated purveyor of quality...he's dead to me."
-- Larry David
or
Not Currently Available for Direct Purchase