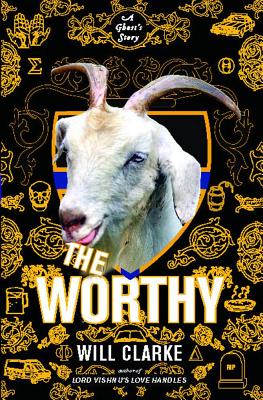 The Worthy (Paperback)
A Ghost's Story
Simon & Schuster, 9780743273169, 240pp.
Publication Date: July 10, 2007
* Individual store prices may vary.
or
Not Currently Available for Direct Purchase
Description
"I've come to find that most people ignore the dead," Conrad Avery Sutton III begins The Worthy, a wickedly funny and frightening ghost story. Conrad had it pretty good in life -- a Porsche, pretty girls, and a trust fund full of oil money. But now, thanks to a brutal hazing incident at Louisiana State University's Gamma Chi fraternity, Conrad is dead -- a nineteen-year-old spirit suddenly without an earthly body. Make no mistake, the newly deceased Conrad is one angry ghost, and the object of his wrath is chapter president Ryan Hutchins, a "big, bright, rising star" who, in Conrad's view, is really "the darkest black hole you'll ever meet -- and I'm not just saying that because he killed me." Out for revenge, Conrad possesses an unsuspecting pledge's body so he can finish what Ryan started, steering them toward a depraved confrontation with a surprising outcome that will leave readers gasping.
Praise For The Worthy: A Ghost's Story…
"The Worthy is a terrific, tautly written ghost story. An ironic cross between The Lovely Bones and Animal House. Will Clarke definitely has chops."
-- Christopher Moore, author of Lamb and A Dirty Job



"Will Clarke delivers supernatural hilarity and mayhem yet again -- this time with Conrad, the ghost of a frat boy who wants to avenge his own death and protect the innocent. Enjoy the bacchanalia, and don't miss the end. There might have been a divine order to things all along."
-- Ronlyn Domingue, author of The Mercy of Thin Air


"Being John Malkovich, Animal House, and Carrie all come together in The Worthy, a zippy jambalaya of a ghost story as brutal as it is funny. It will make you think twice before joining a fraternity -- or eating a doughnut."
-- Isaac Adamson, author of Tokyo Suckerpunch and Kinki Lullabye


Will Clarke doesn't want you to know where he lives or what he's doing next. However, he is not opposed to you buying his other book, Lord Vishnu's Love Handles.
Advertisement