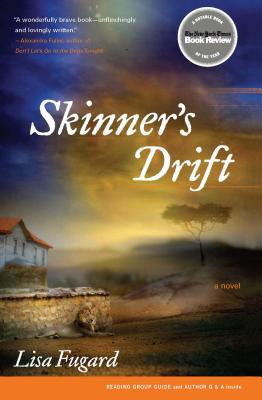 Skinner's Drift (Paperback)
Scribner Book Company, 9780743273336, 289pp.
Publication Date: March 6, 2007
Description
Ten years after leaving South Africa, Eva van Rensburg returns to her dying father, a violent stuttering man whose terrible secret Eva has kept since she was a child, and to Skinner's Drift, the family farm, a tough stretch of land on the Limpopo River where jackals and leopards still roam. In this beautiful, brave, and extraordinarily moving first novel, Lisa Fugard paints a haunting portrait of a young woman coming to terms with her family's violent past as her homeland, South Africa, confronts its own bloody history. Fugard moves with extraordinary agility between intimate and revelatory domestic scenes and the fiercely challenging land, "like the ravaged hide of some ancient beast." This is a powerful story from a stunning new writer.
Praise For Skinner's Drift…
"...The landscape and characters ring true, the tone and the dialogue are just right. It is books like this -- books that shake the dust out of our heads and hearts -- that allow us all to understand our past slightly better and walk forward more confidently. It should be read the way it was written -- with compassion and an open mind."
-- Alexandra Fuller, author of Don't Let's Go to the Dogs Tonight
Advertisement