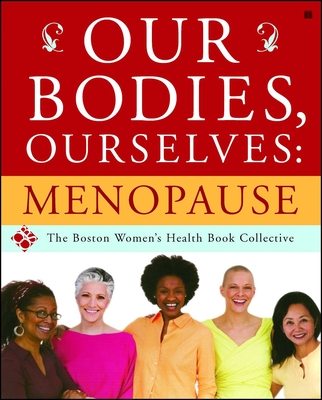 Our Bodies, Ourselves: Menopause (Paperback)
Menopause
Touchstone Books, 9780743274876, 368pp.
Publication Date: October 3, 2006
Description
From the editors of the classic "Bible of Women's Health," a trustworthy, up-to-date guide to help every woman navigate the menopause transition. For decades, millions of women have relied on Our Bodies, Ourselves to provide the most comprehensive, honest, and accurate information on women's health. Now, in Our Bodies, Ourselves: Menopause, the editors of the classic guide discuss the transition of menopause. With a preface by Vivian Pinn, MD, the director of the Office of Research on Women's Health at the National Institutes of Health, Our Bodies, Ourselves: Menopause includes definitive information from the latest research and personal stories from a diverse group of women. Our Bodies, Ourselves: Menopause provides an in-depth look at subjects such as hormone therapy and sexuality as well as proven strategies for coping with challenges like hot flashes, mood swings, and night sweats. In clear, accessible language, the book dispels menopause myths and provides crucial information that women can use to take control of their own health and get the best care possible. Our Bodies, Ourselves: Menopause is an essential resource for women who are experiencing--or expecting--menopause.
Praise For Our Bodies, Ourselves: Menopause…
"So much has been learned about menopause in the last twenty-five years -- what a challenge it had to be to treat the subject in a comprehensive, comprehensible manner, which this book admirably does....A worthy companion to the classic pathfinder book by the same organization."
-- Isaac Schiff, M. D., chief of Obstetrics and Gynecology Service at Massachusetts General Hospital



"Who's afraid of menopause? Not the authors of this book, who offer practical health information and the wisdom of experience to help other women through this life transition."
-- Kathleen Turner, actress



"Our Bodies Ourselves has done it again!...Our beloved guides to our own bodies...lead us through menopause with this detailed, inclusive, and woman-centered book -- a must-read for every woman in her middle years."
-- Helen Zia, author of Asian American Dreams: The Emergence of an American People and former executive editor of Ms. Magazine
Advertisement