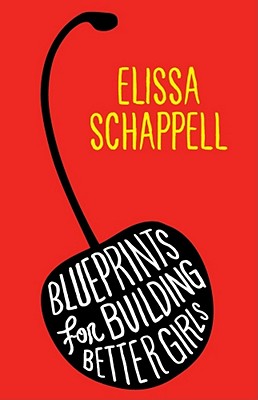 Blueprints for Building Better Girls
Fiction
Hardcover

* Individual store prices may vary.
Other Editions of This Title:
Paperback (7/10/2012)
MP3 CD (9/6/2011)
Compact Disc (9/6/2011)
Description
Elissa Schappell's Use Me introduced us to a writer of extraordinary talent, whose "sharp, beautiful, and off-kilter debut" (Jennifer Egan) garnered critical acclaim and captivated readers. In Blueprints for Building Better Girls, her highly anticipated follow-up, she has crafted another provocative, keenly observed, and wickedly smart work of fiction that maps America's shifting cultural landscape from the late 1970s to the present day.

In these eight darkly funny linked stories, Schappell delves into the lives of an eclectic cast of archetypal female characters—from the high school slut to the good girl, the struggling artist to the college party girl, the wife who yearns for a child to the reluctant mother— to explore the commonly shared but rarely spoken of experiences that build girls into women and women into wives and mothers. In "Monsters of the Deep," teenage Heather struggles to balance intimacy with a bad reputation; years later in "I'm Only Going to Tell You This Once," she must reconcile her memories of the past with her role as the mother of an adolescent son. In "The Joy of Cooking," a phone conversation between Emily, a recovering anorexic, and her mother explores a complex bond; in "Elephant" we see Emily's sister, Paige, finally able to voice her ambivalent feelings about motherhood to her new best friend, Charlotte. And in "Are You Comfortable?" we meet a twenty-one-year-old Charlotte cracking under the burden of a dark secret, the effects of which push Bender, a troubled college girl, to the edge in "Out of the Blue into the Black." Weaving in and out of one another's lives, whether connected by blood, or friendship, or necessity, these women create deep and lasting impressions. In revealing all their vulnerabilities and twisting our preconceived notions of who they are, Elissa Schappell, with dazzling wit and poignant prose, has forever altered how we think about the nature of female identity and how it evolves.
Praise For Blueprints for Building Better Girls: Fiction…
"A hilarious, poignant achievement. . . . Schappell has an exceptional gift for bringing a vibrant, irresistible group of characters to life, making Blueprints a positively addictive read." —Meredith Maran, People (4 stars)

"The women in Elissa Schappell's new story collection ought to come with a warning label. Danger: Contents under pressure. Emotionally sensitive compounds may be present. Toxic sentiments could be released if disturbed or shaken. . . . Keep hands out of reach at all times, because also: These women bite. . . . Schappell's stories acutely evoke the disorientation induced in women by our culture's barrage of mixed messages . . . . [Schappell] is a diva of the encapsulating phrase, capable of conveying a Pandora's box of feeling in a single line." —Jennifer B. McDonald, The New York Times Book Review

"Darkly funny. . . As distinctive and tart as the cherry on its cover, the stories have a comedic touch and ironic edge, softened by moments of memorable tenderness." —Elizabeth Taylor, "Editor's Choice", Chicago Tribune

"Electrifyingly alive, funny, and thrillingly honest. You know these women, right down to the way they like their coffee. Schappell is an effortless stylist." —Caroline Leavitt, The Boston Globe

"Memorable . . . seductive . . . Schappell's commanding, honest prose taps into a deeper sense of story that promises to resonate with many readers." —S. Kirk Walsh, San Francisco Chronicle

"Schappell's stories read like snapshots—capturing precise moments from a woman's life from a distinct perspective. Considered together, Blueprints for Building Better Girls is a treasured photo album." —Bookpage

"Despite the talent for arch comedy that Schappell and her characters share, the tragic dimension of each story sears the heart." —Kirkus Reviews (starred)

"Schappell…creates wise, sexy, funny, and fathoms-deep tales of dire miscommunication." —Booklist

"This is brave stuff. I learned things reading this book. Hilarious and heartbreaking at the very same time, these mothers, daughters, wives are all struggling to be honest with themselves—and we get the gift of Schappell being honest with us. These characters are poignant, searing, memorable." —Elizabeth Strout, author of Olive Kitteridge

"Like many American women, Elissa Schappell's characters live in that zone where toughness and vulnerability overlap. In this remarkable, deeply engaging collection of stories, Schappell introduces us to a wide variety of female characters, from reckless teenagers to rueful middle-aged moms, and asks us to ponder the mystery of how those girls became these women." —Tom Perrotta, author of Little Children

"Elissa Schappell writes earthquakes into existence—these stories will make you laugh until you're hoarse and sob, too, often within one perfectly rendered, unforgettable scene. Schappell reminds us that we don't have to look far afield for exotic, complex, hilarious and tragic stories—her rendering of women's inner lives is fresh and necessary. Her humor is the flashlight she shines into the deepest, darkest, truest aspects of her character's experiences." —Karen Russell, author of Swamplandia!

"This is a wise, tough, and slyly funny book by a writer with a beautiful sense of detail and character. Schappell is a marvel when she gets in close with her people and brings them to moments of horrible, glorious revelation." —Sam Lipsyte, author of The Ask

"Elissa Schappell's voice is so lively, smart, and honest—reading these stories is like sitting on a bench with a great friend and talking for hours about what's really going on; Schappell's such an incisive observer but she sees what she sees with big generosity and humor and warmth—what a pleasure to read these bursts of life!" —Aimee Bender, author of The Particular Sadness of Lemon Cake

"Schappell has the ability—and the guts—to cut straight through the 'girls gone wild' images that inevitably throb to mind (ouch) and show us the tender and often hopeful human beings that live inside these women-to-be."
Simon & Schuster, 9780743276702, 304pp.
Publication Date: September 6, 2011
About the Author
Elissa Schappell is the author of Blueprints for Building Better Girls and Use Me. She is a contributing editor and the Hot Type book columnist at Vanity Fair, a former senior editor of The Paris Review, and cofounder and now editor-at-large of Tin House magazine. She lives in Brooklyn with her family.
or
Not Currently Available for Direct Purchase