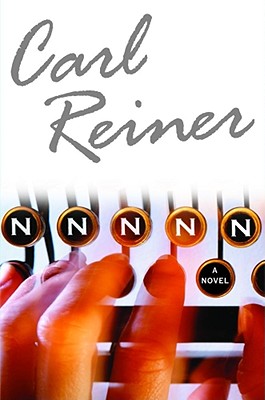 NNNNN (Hardcover)
Simon & Schuster, 9780743286695, 205pp.
Publication Date: February 13, 2006
Description
The hero of Carl Reiner's nutty and wonderful novel, Nat Noland, is hard at work on his fifth book, his own version of Genesis, concentrating on the relationship between Cain and Abel. While investigating their relationship, he starts to investigate his relationship with himself. His doting wife, Glennie, gets worried when she hears him having a loud, heated discussion while he's alone in the basement. Because he is unaware that he is talking to himself -- in two distinct voices -- she encourages him to seek the help of the famous Viennese psychiatrist Dr. Frucht. After a few sessions, Dr. Frucht elicits descriptions of Nat's recurring childhood dreams and the fact that he never knew his biological parents. In the lobby, when Nat bumps into the lovely Dr. Gertrude Trampleasure, an empathologist, she tells him how much he resembles her old teenage sweetheart, Buddy Keebler: "You two could be twins " With the assistance of a private eye, Nat embarks on a quest to search for this "twin" and his unknown past, while continuing to work on his biblical novel, NNNNN.
Advertisement