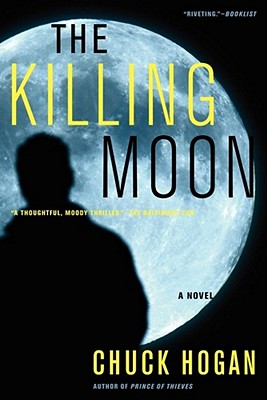 The Killing Moon (Paperback)
Scribner Book Company, 9780743289658, 347pp.
Publication Date: January 1, 2008
Description
Donald Maddox has returned to his sleepy Massachusetts hometown after fifteen years away. Although he has no law enforcement background, he finds a job as an auxiliary patrolman -- on a local police force known to inspire more fear than trust. When the brutal murder of a local resident shatters the isolation of this forgotten place, triggering the arrival of state police homicide detectives and a townwide manhunt, both the local cops and Maddox appear to have something to hide. As the tightly wound mystery that is Maddox's past begins to unravel, he becomes ensnared in a deadly conspiracy that ultimately threatens his life, as well as the lives of those around him. A brilliantly plotted page-turner told with soul-deep characterization, crisp pacing, and unflinching realism, The Killing Moon proves Chuck Hogan as the unrivaled master of gritty suspense.
Praise For The Killing Moon…
"A smart, fast, compelling read, The Killing Moon gives a glimpse into the moral darkness of small-town America. You'll never want to leave the interstate again."
-- Robert Ferrigno, author of Prayers for the Assassin
Advertisement