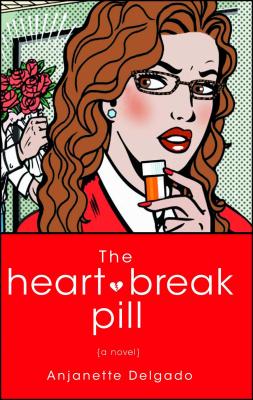 The Heartbreak Pill
Paperback

* Individual store prices may vary.
Description
In the tradition of Sex and the City—this bright and funny debut novel from Emmy Award winner Anjanette Delgado is sure to help mend many a broken heart.

Erika Luna is a thirty-something scientist living and working in Miami. When her marriage ends in divorce, Erika's practical nature leads her down the strangest of paths. What is a scientist to do with a pain so deep it interferes with her breathing? Erica begins mixing potions and uses herself as a guinea pig as she tries to create a pill that will rid the world of heartbreak.
Praise For The Heartbreak Pill…
"The Heartbreak Pill will make you laugh and cry, and reflect on what it means to be human, your feelings, your family, and the mystery of the opposite sex." -- Eva Hughes, editor in chief of Vogue México and Vogue Latinoamérica

"A welcome emotional maturity runs under the fun and frothy surface of this book." -- Marta Acosta, author of Happy Hour at Casa Dracula
Atria Books, 9780743297530, 288pp.
Publication Date: April 1, 2008
About the Author
Anjanette Delgado is an Emmy Award-winning writer and television producer living in Miami.