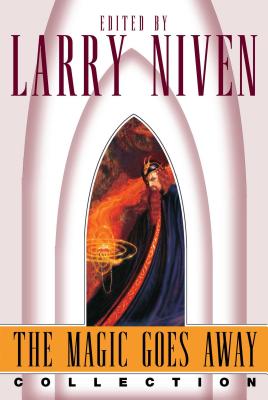 The Magic Goes Away Collection
The Magic Goes Away, The Magic May Return, and More Magic
Paperback

* Individual store prices may vary.
Description
Larry Niven created his popular "Magic Goes Away" universe in 1967, and it has been a source of delight and inspiration ever since. By asking the simple question, What if magic were a finite resource?, Niven brought to life a mesmerizing world of wonder and loss, of hope and despair. The success of his first story collection, The Magic Goes Away, birthed two sequel anthologies, The Magic May Return and More Magic. All three volumes are collected here for the first time, with stories by Niven himself, as well as contributions by such luminaries of fantasy as Roger Zelazny, Fred Saberhagen, Steven Barnes, and Poul Anderson.
Featuring a brand-new introduction by Larry Niven, The Magic Goes Away Collection gives readers insight into the breathtaking world of Niven and Jerry Pournelle's The Burning City and Burning Tower and stands on its own as a landmark in fantasy fiction
Gallery Books, 9780743416931, 368pp.
Publication Date: February 1, 2005
About the Author
Larry Niven (left) is the Hugo and Nebula Award-winning author of such classics as Ringworld, The Integral Trees, and Destiny's Road. He has also collaborated with both Jerry Pournelle and Steven Barnes on The Legacy of Heorot, Beowulf's Children, and the bestselling Dream Park series. He lives in Chatsworth, California.
Larry Niven and Jerry Pournelle were the joint winners of the 2005 Robert A. Heinlein Award.