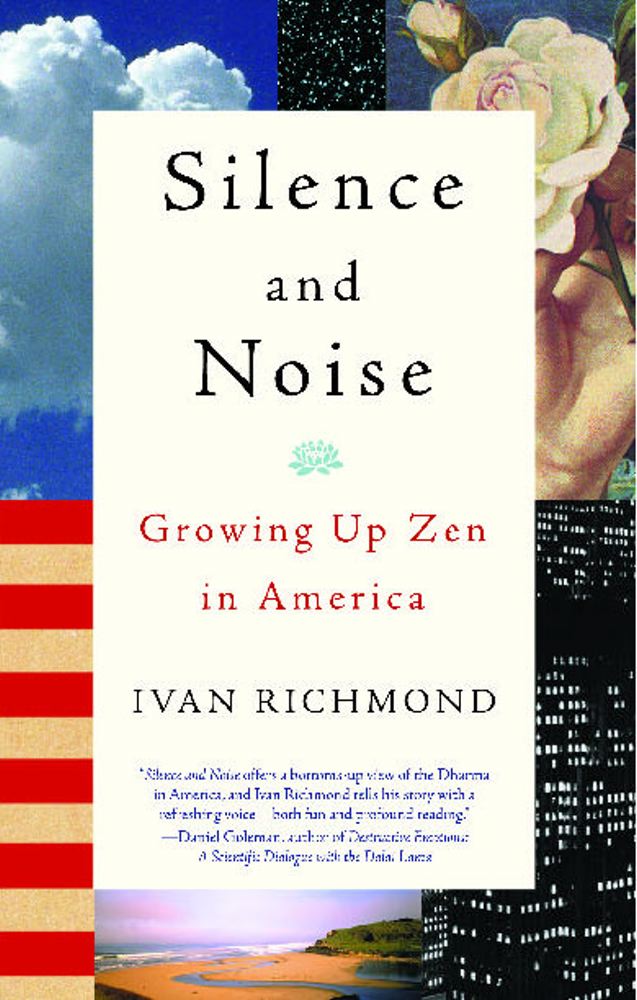 Silence and Noise
Growing Up Zen in America
Paperback

* Individual store prices may vary.
Description
A fresh new voice in American Buddhism -- a twenty-nine-year-old raised among Buddhists in California -- offers wisdom for both longtime practitioners and a new generation of students in this fascinating memoir of his Zen upbringing.
Over half a century ago, when the first Zen Masters came to America, eager young students in search of enlightenment flocked to hear their teachings. Many, like Ivan Richmond's parents, became Buddhist teachers themselves while raising their children at monasteries and retreat centers. Growing up in the seventies in the deliberate silence of a Buddhist community, young Ivan knew only the hippies and redwoods of Northern California. When his family left in 1983, he became an immigrant in his own country, suddenly entering a mainstream society that was full of paradox and pop culture, uncertainty and noise. This is the story of his struggle to find peace amidst the chaos.
Whether dispensing kernels of Buddhist insight taught to him as a child or reflecting on the merits of rock concerts, Richmond narrates his emergence from seclusion with a sensitivity that is often touching, frequently funny, and always honest. The story of the powerfully resonant journey of this foot soldier in the front lines of American Buddhism is an essential read for anyone interested in the current state of Zen in America.
Praise For Silence and Noise: Growing Up Zen in America…
Sojun Mel Weitsman Berkeley Zen Center An unusual child's view of what it was like to grow up in a Zen monastic community in his, and its, formative years during the late 70s, and early 80s, and suddenly finding himself at age 10 immersed in the 'noisy' world. The contrasts between the two worlds and his struggle for integration between them provides an eye opener to an unexamined area within the Zen community.

Michael Downing Author of Shoes Outside the Door: Desire, Devotion, and Excess at San Francisco Zen Center Richmond writes in a refreshingly clear voice, and his frank memoir documents his intention to seek the Middle Way, which he locates somewhere between the remote Zen Buddhist monastery where he spent his early childhood and the roiling American mainstream into which he was plunged as an adolescent.

Norman Fischer Zen priest, poet, and author of Taking Our Places: The Buddhist Path to Truly Growing Up Honest and wise, [this] is a book anyone concerned with contemporary youth -- and with the Western Buddhist movement -- will want to read.

Syliva Boorstein, Author of Pay Attention, for Goodness' Sake This account of an American childhood in a community that is both countercultural and Zen weaves basic Buddhist concepts into the fabric of the narrative....
Atria Books, 9780743417556, 208pp.
Publication Date: July 29, 2003
About the Author
Ivan Richmond is a second-generation American Buddhist. The son of a former Zen priest, he grew up as a member of the Buddhist community of Green Gulch Farm, located just north of San Francisco. Today he lives in the Bay Area, where he practices and writes about Buddhism in everyday life.