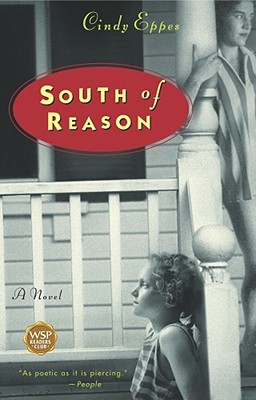 South of Reason
Paperback

* Individual store prices may vary.
Description
Everybody wondered why the Sanders family had come back to Rosalita, Texas, and moved in next door to Lou Jean Perry. It was apparently the absolute last place they should want to be, though thirteen-year-old Kayla Sanders had no idea why. As the summer heat intensified, Kayla's brittle mother's motives for moving next to bright-spirited Lou Jean would become clear, but not before Kayla discovers that passion listens not to the mind's reason but to the heart's demands. Writing with poignant intensity, Cindy Eppes draws on her Southern roots in a coming-of-age story told by a narrator straight out of Eudora Welty, yet indelibly stamped with a distinctive, contemporary style.
Washington Square Press, 9780743439732, 304pp.
Publication Date: February 25, 2003
About the Author
Cindy Eppes grew up as part of a ranching family in the mesquite country along the Rio Grande. She teaches eighth-grade Spanish and operates a small architectural cast-iron business. Eppes lives with her husband in Fairfield, Texas, where she is at work on a new novel.