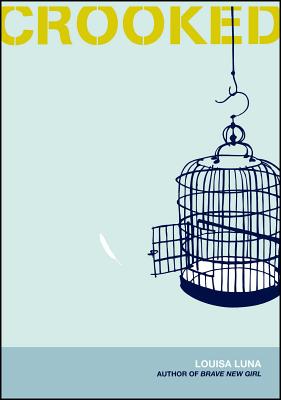 Crooked (Paperback)
MTV Books, 9780743439954, 320pp.
Publication Date: May 1, 2002
* Individual store prices may vary.
Description
Melody is just out of prison. Faced with the absence of her brother, who's serving life in San Quentin, and hardened by her own experiences in lock-up, Mel sturggles to adjust to the harsh realities of life on the outside. She quickly discovers that freeedom is relative...she has no money, no prospects, no guidance.
Forced to return to her mother's apartment in Marin County and take a job houling portable toilets, Mel finds herself drinking too much and hanging out with her old gang again. Haunted by glimpses of her own harrowing girlhood and of the mysterious circumstances that put her in prison in the first place, she slowly, bravely begins to forge a potential path toward redemption and escape.
About the Author
Louisa Luna is the author of Brave New Girl and Crooked. She lives in New York City.