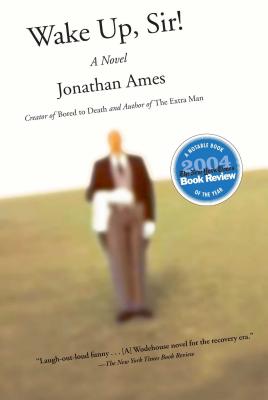 Wake Up, Sir! (Paperback)
Scribner Book Company, 9780743449076, 334pp.
Publication Date: July 12, 2005
Description
From the creator of the HBO series Bored to Death, the story of a young alcoholic writer and his personal valet, a hilarious homage to the Bertie and Jeeves novels of P.G. Wodehouse. Alan Blair, the hero of Wake Up, Sir , is a young, loony writer with numerous problems of the mental, emotional, sexual, spiritual, and physical variety. He's very good at problems. But luckily for Alan, he has a personal valet named Jeeves, who does his best to sort things out for his troubled master. And Alan does find trouble wherever he goes. He embarks on a perilous and bizarre road journey, his destination being an artists colony in Saratoga Springs. There Alan encounters a gorgeous femme fatale who is in possession of the most spectacular nose in the history of noses. Such a nose can only lead to a wild disaster for someone like Alan, and Jeeves tries to help him, but...well, read the book and find out.
Praise For Wake Up, Sir!…
Sarah Vowell author of The Partly Cloudy Patriot Very funny and altogether elegant, this tale of an endearing drunk and his unflappable manservant is a love story of sorts, but with an American twist. Here, a valet is just a friend one pays.



A. M. Homes author of Music for Torching Wake Up, Sir! takes on the big themes -- the homosexual question, the Jewish question, the great American novel question, and more -- in this witty, wild romp about a somewhat disturbed young writer. Comic and incredibly accurate: if anyone ever wanted to know what a writer has to endure in order to produce, Jonathan Ames has made it perfectly clear. Wake Up, Sir! is bound to delight.



Colson Whitehead author of John Henry Days A hilarious journey into one man's labyrinthine neuroses, with day trips to compulsion and delusion. The perfect gift for anyone who has ever imagined having a manservant.
Advertisement