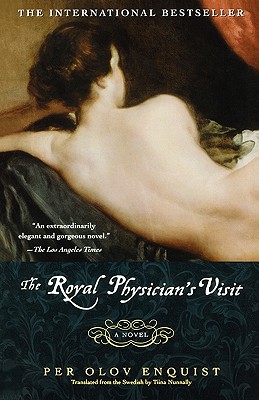 The Royal Physician's Visit (Paperback)
Washington Square Press, 9780743458030, 320pp.
Publication Date: November 1, 2002
* Individual store prices may vary.
Description
An international sensation, The Royal Physician's Visit magnificently recasts the dramatic era of Danish history when Johann Friedrich Struensee -- court physician to mad young King Christian -- stepped through an aperture in history and became the holder of absolute power in Denmark. His is a gripping tale of power, sex, love, and the life of the mind, and it is superbly rendered here by one of Sweden's most acclaimed writers. A charismatic German doctor and brilliant intellectual, Struensee used his influence to introduce hundreds of reforms in Denmark in the 1760s. He had a tender and erotic affair with Queen Caroline Mathilde, who was unsatisfied by her unstable, childlike husband. Yet Struensee lacked the subtlety of a skilled politician and the cunning to choose enemies wisely; these flaws proved fatal, and would eventually lead to his tragic demise.
or
Not Currently Available for Direct Purchase