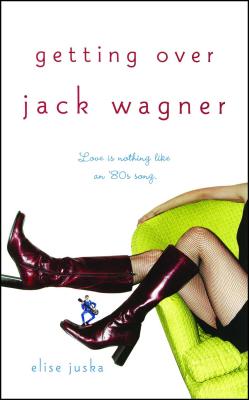 Getting Over Jack Wagner (Paperback)
Gallery Books, 9780743464673, 286pp.
Publication Date: April 1, 2003
* Individual store prices may vary.
or
Not Currently Available for Direct Purchase
Description
Where are all the real rock stars?
Eliza is looking to date a rock star -- though she uses the term loosely. None of her boyfriends have been famous. Most have unbearable habits and overbearing mothers. A few only played show tunes. Still, they're intense. Pierced. Tragically stubbled. With a predilection for dressing in black. Eliza finds them deep -- in theory, anyway. But in reality, none comes close to the object of her original rock-star crush: actor/crooner Jack Wagner. When her latest catch turns out be another mama's boy, Eliza begins to realize love is nothing like her favorite '80s song. Is she ready to face the music?
Just as Eliza is planning her next move, she's dealt an emotional triple-whammy involving her sister, her best friend, and a horrific blind date. That's when she realizes that only by taking a good look at her past -- and her tape collection -- will she ever be able to hear a different kind of song and live a different kind of life.
Advertisement