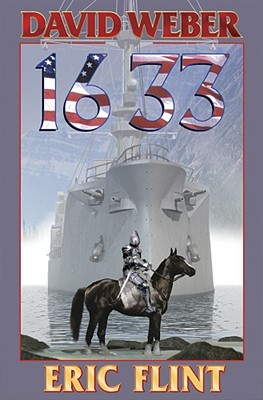 1633 (Mass Market)
Baen, 9780743471558, 688pp.
Publication Date: July 1, 2003
Other Editions of This Title:
Digital Audiobook (6/14/2012)
Hardcover (8/1/2002)
* Individual store prices may vary.
About the Author
Eric Flint is a modern master of alternate history fiction, with more than three million books in print. He's the author/creator of the multiple New York Times best-selling Ring of Fire series, starting with first novel 1632. With David Drake, he has written six popular novels in the "Belisarius" alternate Roman history series, and with David Weber, he has collaborated on 1633 and 1634: The Baltic War and latest Honorverse series entry Cauldron of Ghosts. Flint's latest Ring of Fire novel is 1637: The Polish Maelstrom. Flint was for many years a labor union activist. He lives near Chicago, Illinois.

David Weber is the science fiction phenomenon of the decade. His popular Honor Harrington novels (New York Times bestsellers Ashes of Victory and War of Honor are the ninth and tenth in the series) can't come out fast enough for his devoted readers. His popular novels of the adventures of Bahzell of the hradani-Oath of Swords and The War God's Own precede Wind Rider's Oath-have proven that he is equally a master of epic fantasy adventure. In addition to the Honor Harrington series, he has written many more top-selling science fiction novels, all for Baen, including Mutineers' Moon, The Armageddon Inheritance, Heirs of Empire, and Path of the Fury. He has also begun an epic SF adventure series in collaboration with fellow New York Times best seller John Ringo, with four novels so far: March Upcountry, March to the Sea, March to the Stars and We Few.