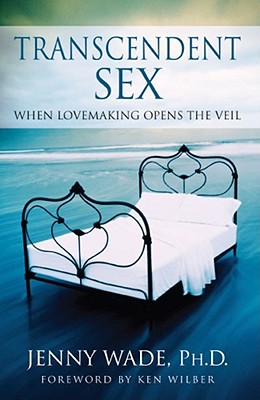 Transcendent Sex
When Lovemaking Opens the Veil
Paperback

* Individual store prices may vary.
Description
IT'S NOT JUST SEX. IT'S NOT JUST LOVE. IT'S SOMETHING MORE....
But what could be better than sex? How about lovemaking that sweeps people into new realities, producing altered states of consciousness a thousand times more powerful than the most earth-shattering orgasm? Lovemaking so spectacular that it truly is a religious experience?
Transcendent Sex is not about the "Tantric method." It is about the best-kept secret in human history: that ordinary people, with no special training, can find themselves in different spiritual realms when making love -- an experience so profound that nothing will ever be the same. It is about sex that triggers episodes identical to the highest spiritual states -- as described in the annals of shamanism, yoga, Buddhism, Christianity, Judaism, and Islam -- including visions, channeling, reliving past lives, transcending the laws of physics, and seeing the face of God.
This revealing book tells of lovers who engaged in sex as usual and suddenly found the veil between the worlds torn open. Transcendent Sex, like any other spiritual awakening, changes lives. Atheists have become believers; long-standing psychological wounds have been healed; and the sexually abused have become whole. These are the inspiring, incredible true stories of people who experienced an ecstasy and fulfillment beyond the borders of this world.
Gallery Books, 9780743482172, 336pp.
Publication Date: April 6, 2004
About the Author
Jenny Wade, Ph.D., is a researcher in individual and organizational development specializing in consciousness studies, especially those facilitating transformative processes. A graduate of The Fielding Institute, she is on the faculty at the Institute of Transpersonal Psychology and is a frequent lecturer at other graduate schools and universities. She also works with Fortune 500 companies to optimize employee and organizational performance. She is based in California.