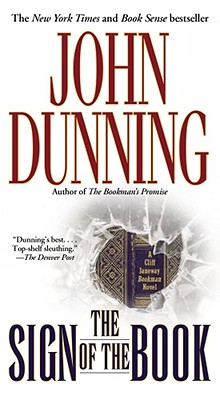 The Sign of the Book: A Cliff Janeway "Bookman" Novel (Mass Market Paperback)
A Cliff Janeway "Bookman" Novel
Pocket Books, 9780743482479, 544pp.
Publication Date: April 1, 2006
* Individual store prices may vary.
or
Not Currently Available for Direct Purchase
Description
Packed with "juicy nuggets of bibliophile gold" (Booklist), this irresistibly suspenseful bestseller traces the mark of murder inside the world of rare books.
Assessing a book's value is Denver cop-turned-bookseller Cliff Janeway's expertise. But even a pro like Janeway could be supremely challenged by certain signed first editions. When is an autograph authentic? How can forgeries appear to be so convincingly real? The same questions apply, it seems, to a murder investigation in tiny Paradise, Colorado. Janeway agrees to help his lover, attorney Erin D'Angelo, determine if Erin's estranged childhood friend killed her husband -- or was her confession designed to protect her troubled young son? Then Janeway discovers the dead man's books: an impressive collection that may house some real gems. But it's not their financial worth that draws Janeway deeper into the case of deadly small-town secrets -- it's the hunger for peeling back layers of deception to reveal the genuine sign of the book. And in a case of cold-blooded murder, truth is a priceless commodity.
Advertisement