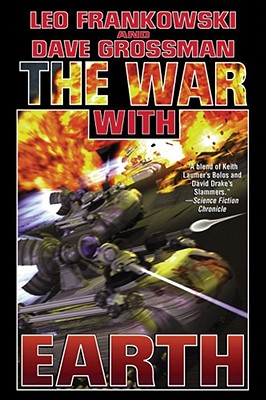 The War with Earth (Mass Market Paperbound)
Baen, 9780743498777, 416pp.
Publication Date: January 1, 2005
* Individual store prices may vary.
Description
New Kashubia was a planet rich in heavy metals, but utterly lacking in carbon, oxygen, and hydrogen. Even dirt had to be imported at great expense. The colonists, moved there from Earth against their will, lived in tunnels drilled through solid gold but still were the poorest people in the universe. Since their only resource was people, they sent draftees out as mercenaries, fighting in tanks in symbiosis with a highly intelligent computer. And Mickolai Derdowski had fought bravely and brilliantly for nearly a decade, losing many friends in the process, and risen to the rank of General-he thought. But then he found out that it was all in virtual reality. The war had been faked, no one had died, and he was still just a tank commander, not a general at all. But New Kashubia had been well paid by the planet that had hired the mercenaries for the war they had faked, severe food rationing back home was no longer necessary, and people could now afford luxuries like homes and clothing. There was just one problem. A real war was looming on the horizon and this one couldn't be settled in cyberspace. A lot of people might get really, permanently killed. Such as Mickolai. . . .
or
Not Currently Available for Direct Purchase