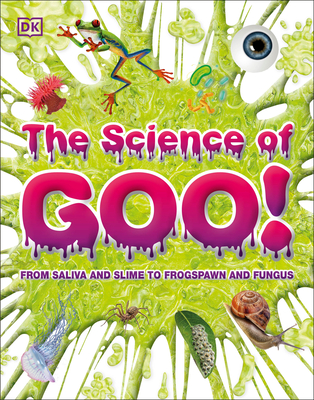 It Can't Be True! Goo! (Paperback)
DK Children, 9780744020212, 64pp.
Publication Date: September 15, 2020
Other Editions of This Title:
Paperback (10/1/2019)
Hardcover (3/10/2020)
Hardcover (9/13/2016)
Hardcover, Spanish (9/25/2018)
Hardcover (9/16/2013)
Hardcover (9/29/2020)
Hardcover (9/1/2013)
* Individual store prices may vary.
Description
Get to grips with the glorious world of goop and gunk, from pus, snot, and mucus to mud, snail slime, and sticky plants, in this compendium of gunk.

If you've ever wondered how much snot you make, or how strong a spider's web can be, this is the book for you. Blending laugh-out-loud fun with strange but true science, this book explores all manner of gunge, sludge, ooze, and goo! The next book in DK's best selling It Can't Be True! series, It Can't Be True! Goo! is here to give you a new appreciation of the weird and wonderful world of gooey matter, in all its many kinds and wherever it shows up.

Fun CGI illustrations and stunning photography will bring goo to life alongside fun trivia and scientific explanations to make you an expert in all things sludgy. Did you know that sea cucumbers can vomit their sticky stomach and intestines when threatened, yet still survive? Let It Can't Be True! Goo! be your one-stop shop for everything gooey."