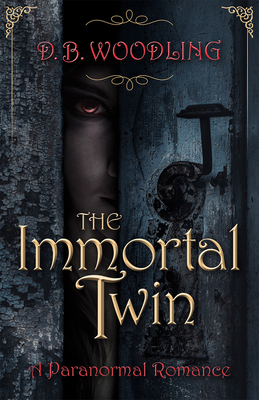 The Immortal Twin
A Paranormal Romance
Paperback

* Individual store prices may vary.
Other Editions of This Title:
Paperback, Large Print (10/27/2020)
Hardcover (10/27/2020)
Description
Ancient vampires residing within the Hollow Earth known as The Omniscients impose a strict conduct for all vampires-guidelines Razvan and Bianca Torok, commanders of The Realm, have followed for centuries. But not all immortals abide by these ancient laws. After failing to save the Crenshaws from an explosion and attack of renegade vampires, the Toroks adopt the couple's surviving twins, Celeste and Nick.
Celeste and her twin brother Nick could not be more different. Celeste is a straight A student while Nick lives life on the edge, and she is as introverted as Nick is charismatic. When people ask if they really are twins she knows what they wonder is how one can be so perfect and the other be such a dud? There is one thing, though, they have in common: they are mortal. Their adoptive parents will make sure of that.
When Nick's rebellious ways place Celeste in danger, she is forced to seek safety in the Midwest. As if the familial alienation isn't enough, she's tormented by her forbidden desire for Tristan, The Realm's supreme warrior. With her future uncertain and her past shattered, she follows in her biological father's footsteps and joins law enforcement.
As the lead investigator on several bizarre child abduction cases, Celeste soon discovers that bullets and modern weaponry will not stop these criminals, and that a war is brewing with the renegade vampires. Celeste joins Tristan, her parents, and the rest of The Realm to destroy the renegade vampires once and for all. 
Camcat Books, 9780744303964, 304pp.
Publication Date: October 27, 2020