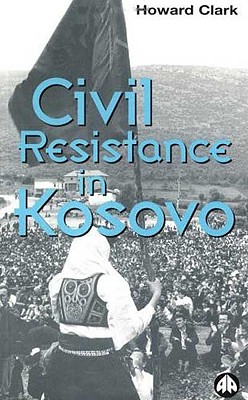 Civil Resistance in Kosovo (Paperback)
Pluto Press (UK), 9780745315690, 288pp.
Publication Date: October 20, 2000
* Individual store prices may vary.
Description
The world woke up to the conflict between Serbs and Kosovo Albanians too late - when Kosovo erupted into full-scale war in the spring of 1999. But many Balkans watchers were surprised war in Kosovo did not happen sooner. In Civil Resistance in Kosovo, Howard Clark argues that war had been avoided previously because of the self-restraint exercised by the Kosovo Albanians and their policy of nonviolence. Prior to the Kosovo Liberation Army (KLA)'s taking up of arms, Kosovo Albanians had had a long history of civil resistance in the face of Serbian ultra-nationalism. They were committed to a strategy of nonviolent resistance even as they were harassed by Serbian police, vilified in racial terms, and excluded from jobs, education and government benefits. Excluded from the 1995 Dayton Agreement, Kosovo became a breeding ground for frustration and ethnic strife, ultimately leading to war and the NATO bombings. The author traces the historical evolution of the Kosovo Albanians' struggle, from peaceful demonstrations to the KLA backlash, covering the 1980s to the present day. In assessing the achievements and limitations of nonviolence, Clark explains why the policy was ultimately abandoned and how it could have been made more effective. Importantly, this book draws on the lessons of Kosovo to provide suggestions for future peace-building.
About the Author
As coordinator of War Resisters' International, Howard Clark was involved in civil peace initiatives in Kosovo throughout the 1990s. He is also one of the founders of the Balkan Peace Team, an international volunteer project working for Serbian-Albanian dialogue.
or
Not Currently Available for Direct Purchase