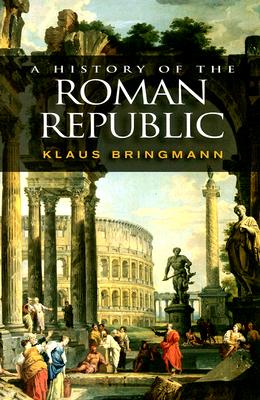 A History of the Roman Republic (Paperback)
Polity Press, 9780745633718, 358pp.
Publication Date: March 1, 2007
Other Editions of This Title:
Hardcover (3/26/2007)
* Individual store prices may vary.
Description
In this new and authoritative history of the Roman republic, distinguished historian Klaus Bringmann traces the rise of a small city state near the Tiber estuary into a power that controlled the Italian peninsula and created the final Empire of antiquity, an Empire that was to become both the most enduring in the ancient world and to have the most far-reaching consequences for posterity.
Whilst this book is chronologically organized, giving the reader a clear sense of the historical progress and dynamics of Roman republican history, it also offers a coherent and authoritative overview of the culture, economics, religion and military might of the Roman empire, presented in an original and stimulating way.
Thoroughly referenced and illustrated throughout, with a wealth of primary sources from great Roman writers such as Cicero and Plutarch, A History of the Roman Republic will be essential reading for university students in history and classical studies. It will also appeal to a wider audience of general readers who are interested in the history of the Ancient world and its legacy.
About the Author
KLAUS BRINGMANN, Professor of Greek and Roman History, Johann Wolfgang Goethe University, Frankfurt am Main. Translated by W. J. SMYTH.