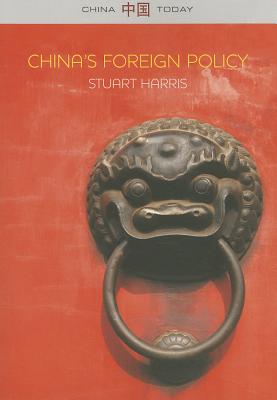 China's Foreign Policy (China Today) (Paperback)
Polity Press, 9780745662473, 240pp.
Publication Date: June 23, 2014
Other Editions of This Title:
Hardcover (5/19/2014)
* Individual store prices may vary.
Description
China's inexorable rise as a major world power is one of the defining features of the contemporary political landscape. But should we heed the warnings of a so-called 'China threat?' Is China set to become the next superpower? Or will its ambitions be tempered by economic and political realities both at home and abroad?

In this insightful and balanced analysis, noted China expert Stuart Harris explores China's present foreign policy and its motivations, focusing in particular on the extent to which China will co-operate with the West in years to come. He considers what factors, international or domestic, will influence the foreign policies being shaped in Beijing, including how far the Chinese regime will adhere to existing global norms and the evolving international system. In contemplating this uncertain future, Harris assesses the considerable challenges and vulnerabilities likely to impact on Chinese foreign policy, leading it to be cautious and hesitant or assertive and aggressive on the international stage. Concise and authoritative, this book will be essential reading for anyone seeking a clearer understanding of the international relations of one of the world's most important powers.
About the Author
Stuart Harris is Professor Emeritus of International Relations at the Australian National University, and a former head of the Australian department for foreign affairs and trade