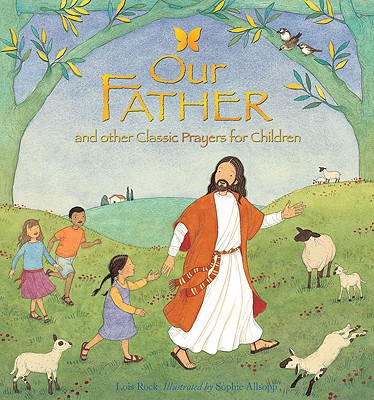 Our Father: And Other Classic Prayers for Children (Hardcover)
And Other Classic Prayers for Children
Lion Children's Books, 9780745961521, 29pp.
Publication Date: July 9, 2010
Description
The perfect book of prayers for any young child coupled with gorgeous and engaging illustrationsThe prayers in this collection are drawn from a wide range of sources, including the Bible, traditional blessings like the Lord's Prayer, and other must-have favorites such as works by Cecil Frances Alexander, John Milton, Mother Teresa, and St. Francis of Assisi. Arranged according to theme to better enable children to establish a vocabulary for prayer, sections include morning and nighttime prayers, learning to pray, praise, love, forgiveness, thanks, journeys, sadness, and comfort and blessings. The collection is also set apart by its gorgeous range of illustrations of modern day children.
About the Author
Lois Rock is the author of numerous children's titles that have been translated into more than 30 languages, including "My Very First Bible," "A Child's First Book of Prayer," and "The Lord's Prayer and Ten Commandments." Sophie Allsoppis the author of "Dear God." They collaborated on "The First Christmas," "The First Easter," and "The First Rainbow.""
Advertisement