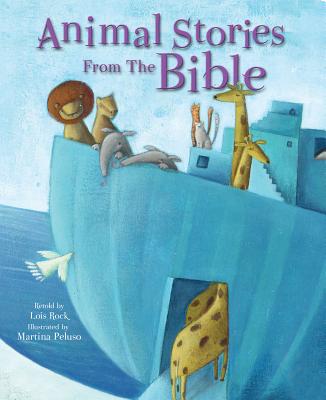 Animal Stories from the Bible (Hardcover)
Lion Hudson, 9780745962207, 48pp.
Publication Date: April 1, 2012
Description
Eight favorite Bible stories retold by the animals who were there The Bible is full of animals, who often play a central part in the unfolding of its stories, but are sometimes overlooked or misunderstood. The eight stories in this illustrated collection are narrated by some of those creatures, each offering a unique point of view and fresh insights into their often-told tales. Among the menagerie, you will meet the raven that Noah released from the ark, the lions in Daniel's den, and the lamb at the stable in Bethlehem. True to the Bible yet freshly original, their stories are told with sincerity and simple faith. For teachers and parents wanting to get the most from the collection, an "About the Stories" section includes Bible references and notes to help unpack the deeper meaning of each tale.
About the Author
Lois Rock is the author of numerous children's titles that have been translated into more than 30 languages, including The Lion Book of 1000 Prayers, My Very Own Bible, and The First Easter. Martina Peluso illustrates children's books and greetings cards.
Advertisement