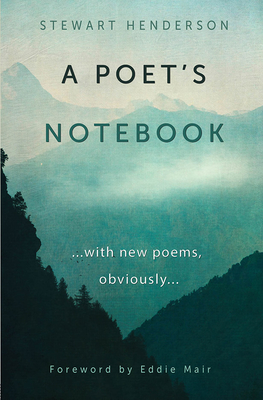 A Poet's Notebook (Paperback)
With New Poems, Obviously
Lion Hudson, 9780745980324, 192pp.
Publication Date: June 22, 2018
* Individual store prices may vary.
Description
A Poet's notebook... with new poems...obviously... includes not just recent favourites, television and radio commissioned poems, some freshly minted verse written especially for this book but also notes and gives the background on how, why, and where the poems were written. Such documentary reportage and wider contemporary reflection gives a fascinating insight into the genesis, development and presentation of the 30 poems chosen. In effect, the book is part journal, part commentary on the wider implications of 'how did we all end up here'? It addresses the light and shade of our days, the celebrations and catastrophes, and acutely observes the collective state and soul of 'this one life'. Complete with the poet's trademark humour encouraging the reader to practice, once again, child-like glee. These are poems you can whistle, sing, chant... and be silent with.
About the Author
Stewart Henderson is a poet, broadcaster and songwriter. The Sunday Times described his children's poetry as 'essential reading'. He presented 'Questions Questions' for ten years for BBC Radio 4, and has originated and presented many social history documentaries for BBC Radio 4, BBC Radio 2, and BBC World Service. Stewart has also presented, and contributed to some of the BBC Radio 4's 'crown jewels' such as From Our Own Correspondent, Pick Of The Week, Something Understood, Broadcasting House, Saturday Live, PM, iPM and Four Thought. His documentary,'The Holy Fire', made on location in Israel, won the Jerusalem Radio Award for Best Feature. Stewart also received a Sony Radio Award nomination for his documentary, 'From Hairnets To Goalnets', about the first ever women's football team formed during the First World War - The Dick, Kerr Ladies. As a songwriter, Bob Harris of BBC Radio 2, praised the "lyrical intelligence" of Stewart's lyrics.
or
Not Currently Available for Direct Purchase