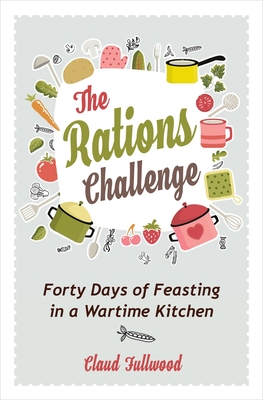 The Rations Challenge
Forty Days of Feasting in a Wartime Kitchen
Paperback

* Individual store prices may vary.
Description
Food is always a hot topic - Food waste, food banks, food miles, local versus imported. As we all need food, we can't ignore it.
But as some families struggle without enough food to live on, others are challenged to consider how much they throw away, or how to make the food they have go further.
Which is why Claud Fullwood set herself the challenge of living on World War Two rations for Lent. It opened her eyes not only to issues of hunger and waste, but also to the many ways in which we have the power to fix our groaning food system, make our families stronger and our communities whole again.
The Rations Challenge takes the wisdom of World War Two and looks at how it can help us revolutionise how we live now. By learning the lessons our parents and grandparents lived by in the '30s and '40s, we can build a future that works for everyone.
Lion Books, 9780745980775, 160pp.
Publication Date: November 22, 2019
About the Author
Claud Fullwood has worked as an editor and copywriter for longer than she cares to admit. She has worked in both publishing and in the charitable sector, where issues around hunger and food first caught her attention. She hates waste and loves food. Most of all she loves her family, community and looking at how sharing what we have improves everyone's lives. She lives in the Forest of Dean with her husband, two children and an axolotl.