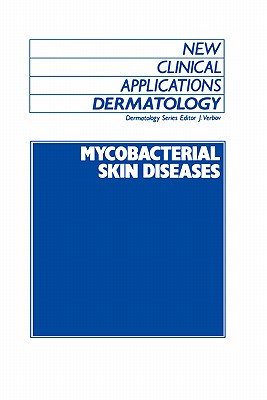 Mycobacterial Skin Diseases (New Clinical Applications) (Hardcover)
Springer, 9780746201190, 142pp.
Publication Date: June 30, 1989
Other Editions of This Title:
Paperback (9/27/2011)
* Individual store prices may vary.
Description
We have endeavoured in this book to bring the reader up-to-date information, which will contribute to an enhanced ability to diagnose and treat mycobacterial skin diseases. This volume is mainly concerned with conveying to dermatologists, microbiologists, immunologists, dermatologists in training, registrars in other specialties and interested family practitioners, a concise appraisal of some recent developments in the various aspects of myco bacterial skin diseases. The chapters dealing with bacteriology, pathology and immunology have been planned to appear at the beginning of the book to provide the necessary conceptual framework for the section on clinical science, which deals with the variety of clinical states. The value of the clinical descriptions is vastly enhanced by a careful reading of the earlier chapters. The contributing authors have been most cooperative in making this, the tenth volume in the New Clinical Applications in Dermatology series, an excellent treatise. I thank each of them for their superb contributions. If this book stimulates and encourages a greater interest in, and a better understanding of, mycobacterial skin diseases, and enables physicians to serve more effectively those who suffer, the time and effort spent to produce it will be amply rewarded. PROFESSOR MARWALI HARAHAP IX SERIES EDITOR'S FOREWORD It was with great pleasure that I heard of Professor Harahap's wish to produce a volume on mycobacterial skin diseases.