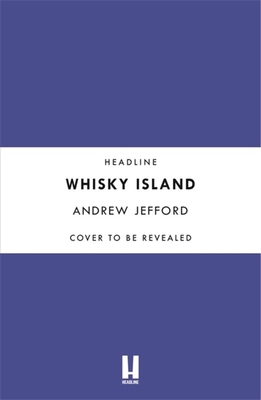 Peat Smoke and Spirit (Paperback)
Headline, 9780747245780, 416pp.
Publication Date: June 6, 2005
* Individual store prices may vary.
Description
Those who discover malt whisky quickly learn that the malts made on the Isle of Islay are some of the wildest and most characterful in the malt-whisky spectrum.
In PEAT SMOKE AND SPIRIT, Islay's fascinating story is uncovered: from its history and stories of the many shipwrecks which litter its shores, to intimate descriptions of the beautiful wildlife, landscape and topography of the island. Interwoven through these different narrative strands comes the story of the whiskies themselves, traced from a distant past of bothies and illegal stills to present-day legality and prosperity. The flavour of each spirit is analysed and the differences between them teased out, as are the stories of the notable men and women who have played such a integral part in their creation.
PEAT SMOKE AND SPIRIT is the last word on Islay and its whiskies.
About the Author
Andrew Jefford was the drink correspondent of the Evening Standard, and is a regular broadcaster on the BBC and the author of many acclaimed books. He has won eight Glenfiddich Awards and various other honours for his writing, while his last book, THE NEW FRANCE, won both the Andre Simon and Lanson prizes.
Praise For Peat Smoke and Spirit…
Fans of malt whisky, fans of the island of Islay... and fans of good writing should make a beeline for wine writer Andrew Jefford's lyrical latest book, PEAT SMOKE AND SPIRIT. This is part history, part geography and only part whisky lesson (quite segregated from the rest of the book), but the writing is so good that it does not feel like education. This is a strong candidate for drinks book of the year and certainly looks good enough to give as a present—Jancis Robinson

The pages simply resonate with detailed portraits of the whiskies, the characters who produce them, and the landscapes which have fashioned this most precious of beverages—Clive Platman

The attention to detail and thoroughness of this book brings the distilleries so vividly alive that you can almost smell the whisky. Thoroughly recommended to whisky connoisseur and dabbler alike—Birmingham Evening Mail

Jefford mixes travelogue, history, and a library of whisky knowledge to bring not just this unique brew, but Islay itself, to life—Good Book Guide

Jefford has spent time uncovering the stories, the people and the myths of Islay. He covers production of Islay whisky and gives background on the distilleries, but manages to wrap the facts up in such a way that they become part of the story. Recommended for anoyone remotely interested in whisky—Yorkshire Post

If ever there was a book to read on a cold - possibly moonlit - night with a stiff dram beside you, then this is it. Irresistible—Scotland on Sunday

I defy tea-total imbibers not to be bewitched and beguiled by Jefford's deft and spirited writing... For anyone who loves a dram, this is essential reading—Oxford Times

Here is a literary ramble around the whisky-saturated island, in which Jefford relates its history, endures its weather, explores the shipwrecks around its shores and meets some of its 3,400 inhabitants - as well, of course, as taking us on frequent excursions to its famous distilleries—Financial Times

There's no better book about these whiskies than Andrew Jefford's PEAT SMOKE AND SPIRIT... Jefford is an excellent writer... In PEAT SMOKE AND SPIRIT, Andrew Jefford has written a compelling narrative that succeeds on every level—Mid-Atlantic Brewing News

A book about a love affair with the rocky island off Scotland's west coast... Jefford has woven the history of each of the whiskies with the history of the island and makes a fascinating weave... True aficionados will enjoy the detail of how each distillery was started, the history and detailed tasting notes... He brings [whisky] to life—The West Australian Weekend

Andrew Jefford, boldest and most stylish of contemporary drinks writers, had defied the trend with a hefty, and totally original, volume on Islay which should interest even teetotallers... The book's a real achievement—Harpers

Andrew Jefford writes so beautifully that I suspect he could make a history of galvanised steel bolts seem graceful and absorbing. And so this is not simply an appreciation of whisky, but a voyage into the history and geography of a tiny Scottish island—Daily Mail

An intriguing history—Melbourne Age

A wonderful yarn if you simply like to be entertained, however, it is also a geographical, geological, history-rich travel guide to Islay and a terrific textbook for the budding as well as the serious Islay whisky aficionado... I couldn't think of a better writer to capture the essence of Islay and suggest that no one who loves Islay whiskies can afford not to own this book—Franz Scheurer, Australian Gourmet Pages

A read for the taste buds...Although the book is likely to be read by the discerning drinkers of malt whisky, the appeal of Jefford's writing is to far more than Scotch tipplers—Canberra Times

A long, eloquent exploration dealing as much with history and culture as with drink. It displays all the learning and passion that charaterises every single word that Jefford writes—Richard Erhlich, Independent on Sunday

A dram good read... Jefford's descriptions of the drinks themselves are almost as delicious as some of the flavours he evokes—Hampstead & Highgate Express

A cracking social history of Islay which might have been dreamed up by Robert Louis Stevenson. There are shipwrecks and betrayals, acts of great heroism and enormous folly. By the end of this exceptionally well written book, you will have the sense of knowing much of this island, and a very strong urge to go there for a wee dram or two—Evening Standard