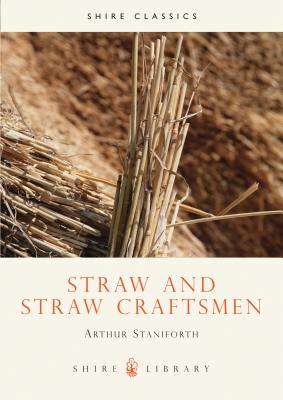 Straw and Straw Craftsmen (Paperback)
Shire, 9780747801030, 32pp.
Publication Date: February 17, 2009
* Individual store prices may vary.
or
Not Currently Available for Direct Purchase
Description
Although its uses have dwindled over the years, straw was once a greatly valued by-product of cereal crops. When harvested and stored well, it can be attractive, fragrant and resilient, and for generations straw has been used for decorative and practical purposes. This book explores the many different uses of straw, from early bedding and matting, straw huts and thatched roofs to stuffed horse collars, archery targets, and woven baskets. Using illustrations of a variety of straw crafts and considering the development of these skills, this book is a perfect introduction to a rural craft that has survived for centuries.
About the Author
Arthur Staniforth worked for many years with the Advisory Services of the Ministry of Agriculture and is now with Reading Agricultural Consultants, specialising in straw utilization. A farmer's son, he studied agriculture at Wye College and Reading University and at the Imperial College of Tropical Agriculture in Trinidad.He formerly worked for the Sudan Government and lectured in agriculture at Khartoum University. He has worked as a consultant for FAO - the Food and Agriculture Organisation of the United Nations - and for the OECD and UNESCO.He has travelled extensively in Europe and North America to study the uses of straw and has published articles and papers on straw utilization in a number of journals. He has had two books published: Cereal Straw and Straw for Fuel, Feed or Fertiliser?.
Advertisement