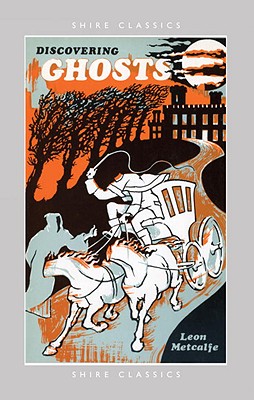 Discovering Ghosts (Paperback)
Shire Publications, 9780747801641, 88pp.
Publication Date: January 20, 2009
* Individual store prices may vary.
or
Not Currently Available for Direct Purchase
Description
Although the evidence for ghosts is largely inconclusive, there has throughout history always been a widespread belief in paranormal beings and to this day the telling of ghost stories continues to intrigue and disturb us. With black and white photos of some of the old buildings that claim to be haunted and locations of where these lurking spirits can be seen, Discovering Ghosts aims to reveal some of the most interesting and persistent of all British ghost stories and will provide an abundance of unsettling tales to frighten and excite the reader, or even entice the brave to track down these ghosts for themselves.
About the Author
Leon Metcalfe is a Yorkshireman who has spent a large part of his life in the South Midlands. He has worked as a teacher, headmaster, engineer and in manufacturing. One of his abiding interests has been in local history and this has inevitably brought him into contact with ghosts. Unfortunately this has only been the stories and reports of ghosts rather than any physical or paranormal connections! Despite this he is always prepared to receive new accounts and information about any form of haunting.
Advertisement