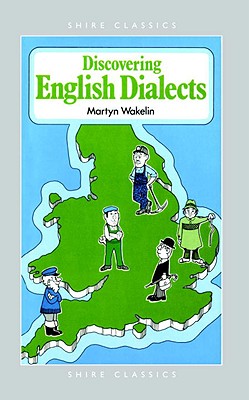 Discovering English Dialects (Paperback)
Shire, 9780747801764, 64pp.
Publication Date: October 21, 2008
* Individual store prices may vary.
or
Not Currently Available for Direct Purchase
Description
As long ago as the 1720s, Daniel Defoe wrote about the eccentricities of English dialects. To historians the dialects used in the Yorkshire Dales and rural East Anglia are as important in understanding the living heritage of Britain as the study of ancient buildings. This book describes the most significant features of regional dialects, including the medieval Norse that has infiltrated the vocabulary of the north, the important north/north midland dialect boundary, old forms of nouns and the remaining traces of extinct Cornish. A final chapter examines occupational and specialized vocabularies that developed around traditional industries like mining and fishing. Ideal for linguistics students and anyone interested in the evolution of the English language.
About the Author
Martyn Wakelin worked for seven years on the Survey of English Dialects. He lectured on English language and medieval English literature at Royal Holloway, University of London. He published several books on dialect, most notably Language and History in Cornwall. His last major publication, The Archaeology of English, is an enduring testament not only to his wide-ranging interests across the whole field of English language studies but also to his meticulous scholarship.
Advertisement