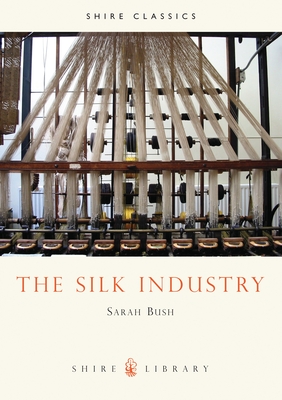 The Silk Industry (Paperback)
Shire Publications, 9780747804406, 32pp.
Publication Date: October 20, 2009
* Individual store prices may vary.
or
Not Currently Available for Direct Purchase
Description
Silk was first developed in ancient China as early as 2600 BC and over the centuries to follow it gradually spread first to South East Asia and then to the Middle East, North Africa and Europe along the silk route, becoming established in England in the fourteenth century. The early centers of the English silk industry, Spitalfields, Norwich and Cantebury, benefitted from the arrival of the Dutch or Huguenot silk workers and in 1718 the first factory system for producing silk was begun in Derby. This book traces the legendary silk route from China to the UK and explores the developments in silk production once it reached Europe, the changes to the loom, the popularity of silk clothing, and the industry's struggle with the removal of tariff protection. After reaching its peak in 1850, the industry began to decline with the introduction of Cobden's Free Trade Treaty of 1860 and was further diminished by the advent of artificial silk. Sarah Bush guides us through the ups and downs of the silk industry and provides a perfect introduction to the history of this ancient process.
About the Author
Sarah Bush studied history as a mature student and has researched the silk industry for the Macclesfield Silk Heritage. She continues to work on the technological aspects of silk. She lives in Manchester, which gives her the opportunity to study the industrial archaeology of the textile industry.
Advertisement