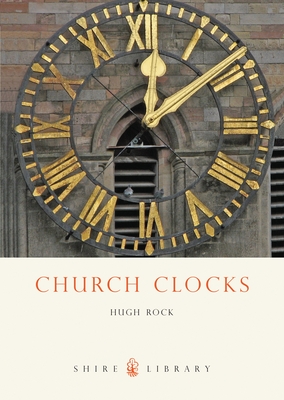 Church Clocks (Paperback)
Shire Publications, 9780747806875, 64pp.
Publication Date: May 19, 2009
* Individual store prices may vary.
or
Not Currently Available for Direct Purchase
Description
Since the medieval period, mechanical clocks located in churches across Britain have told the time to local communities, or displayed the phases of the moon and the heavens on an elaborate astrological face. During the six-hundred-year history of the mechanical church clock the design of these timepieces changed remarkably little, and in most respects the classic Victorian clock, made with a high degree of accuracy using the latest techniques, was very similar to the type of blacksmith-made medieval movement that can still be seen in places like Salisbury Cathedral. The gentle developments and refinements that helped to make clocks more accurate and easier to maintain are detailed in this engaging book, which traces the history of church clocks from the wealthy abbeys and cathedrals of the middle ages through to the electric movements of the present day that are steadily making redundant historic clocks that have served for centuries. Focusing on some of the most noteworthy church clocks in the UK, and drawing on the intriguing stories behind them, Church Clocks is an absorbing survey of the timepieces that were, and still are, much-loved features of many communities.
About the Author
Hugh Rock is a former manufacturer of organic soft drinks. A graduate of Balliol College, Oxford, he is interested in making things and how things were made, particularly during the great flourishing of industry in Victorian times. He is the author of a Shire title on pub beer mugs and glasses.
Praise For Church Clocks…
"My new enthusiasm for these long-lived machines comes from a book, Church Clocks by Hugh Rock (£5.99), with well-captioned colour photographs. It is in the Shire Library series covering such necessary subjects as horse cabs and falconry." -Christopher Howse, The Telegraph (July 31, 2009)
Advertisement