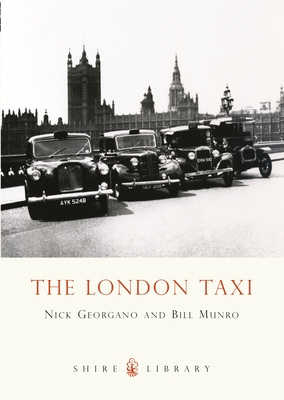 The London Taxi (Paperback)
Shire Publications, 9780747806929, 64pp.
Publication Date: August 18, 2009
* Individual store prices may vary.
or
Not Currently Available for Direct Purchase
Description
The London Taxi is an iconic image of London transport and society. The unique vehicle is the only one in the world to be specifically designed for hire work in cities, and its distinctive turning circle of only 25 feet, a direct result of the strict regulations of design stipulated by the Public Carriage Office, serves it well for maneuvering through the busy traffic of the capital. Since the introduction of the London taxicab, a great variety of taxis have been produced and placed on the city's streets although the market has always been dominated by a few names, Austin being the leading taxi manufacturer in the 1930s and for decades after. This album follows the development of the taxi from its early years in the city through to the later models in the post-war era. Illustrated throughout with many black and white and color photographs, The London Taxi paints an image of the changing lifestyles of Londoners through the context of the growing cab trade and the many different styles of taxi that have served the people of London.
About the Author
Nick Georgano was born in London in 1932 and became a schoolmaster, during which time he produced the third edition of The World's Automobiles by G.R. Doyle and wrote a companion volume, The World's Commercial Vehicles. In 1966 he became a full-time writer and editor and in 1968 his major work, The Complete Encyclopedia of Motorcars was published. He has also edited other encyclopedias on motor sport and commercial vehicles and has written many other books on aspects of the history of motor vehicles including The Bentley, Electric Vehicles and The Humber in this series. He was Head Librarian at the National Motor Museum at Beaulieu and is a member of the Museum's Advisory Council.Bill Munro is a writer and taxi driver. He has written several books, including a history of the London taxi, and studies of Jeep and Humvee.
Praise For The London Taxi…
"Few cars are more iconic than the London taxi, the only one in the world purpose-built for city work. This album shows the development up to the postwar era. In addition to being a writer, Munro is a taxi driver too. Two refs to WO... if you still don't know Shire Books, you don't know what you're missing. These small books pack a wallop of information into their few pages!" -Rolls Royce Owners' Club, Inc (December 2009)
Advertisement