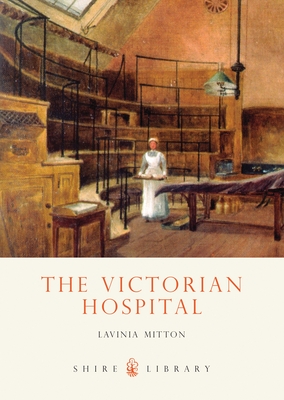 The Victorian Hospital (Paperback)
Shire Publications, 9780747806967, 64pp.
Publication Date: August 18, 2009
* Individual store prices may vary.
or
Not Currently Available for Direct Purchase
Description
During the 1830s British hospitals were a far cry from the standard of healthcare we expect today. With a lack of institutions to cater for the seriously ill, those who did receive treatment would not necessarily benefit from being hospitalized, as the care available was hardly an improvement on being nursed at home. The Victorian period saw a vast growth in the number of hospitals in Britain and these infirmaries became increasingly involved with the education of health care and medical professions. Yet despite the growing role of hospitals, there were wide variations in the quality of medical services available. This book charts the changes that took place in the Victorian era and explores the different types of hospitals that were available, from the celebrated specialist institutions served by famous surgeons to the appalling workhouse infirmaries where the patients were looked after by untrained pauper nurses. Illustrated with black and white drawings and photographs of the buildings, beds, waiting rooms and even ambulances that served the Victorian people, this book is a fascinating insight into the different healthcare available to the rich and the poor, and the advances in surgery and nursing that closed the gap between the 1830s hospital and the establishments that we are familiar with today.
About the Author
Lavinia Mitton is a lecturer in social policy at the University of Kent. She is a graduate of the University of Oxford, where she studied at Somerville College. She obtained an MSc at Wolfson College, Oxford, and specialized in the social history of medicine. She has worked as a researcher at the University of Cambridge, where she also tutored students in economic history. She authored this book while writing a doctoral thesis on the history of social policy at the London School of Economics.
Advertisement