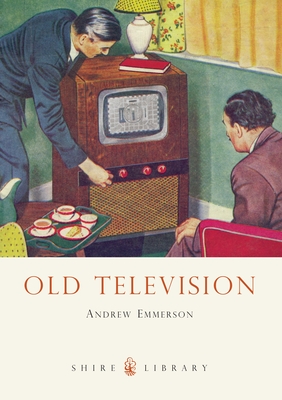 Old Television (Paperback)
Shire, 9780747807322, 56pp.
Publication Date: September 22, 2009
* Individual store prices may vary.
or
Not Currently Available for Direct Purchase
Description
Old television embraces more than eighty years of progress, from the crude experiments of John Logie Baird in 1925, through the pioneering 405-line days at Alexandra Palace just before the Second World War, to the era when television entered most homes in the 1950s, and the growing sophistication of the 1960s, with the introduction of 625-line colour transmissions. Andrew Emerson explores the British heritage of the black-and-white era of television, and the first years of color up to the early 1980s and the launch of the popular British television channel, Channel 4.
About the Author
Andrew Emmerson is a writer and researcher on technological subjects and has been acutely aware of the fascination of television since watching "The Flowerpot Men" at a very tender age during the early 1950s. When he is not writing and broadcasting on the subject of today's high-tech wizardry, he enjoys discovering the history of the inventions which came before this, also restoring and reviving equipment based on these older technologies. He is the author of Old Telephones, also published by Shire, and has written books on other engineering subjects.
Advertisement