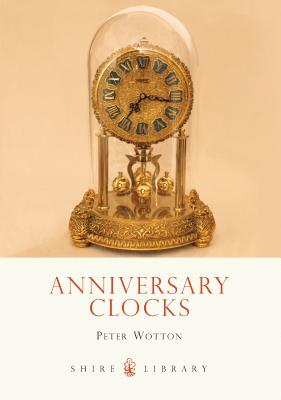 Anniversary Clocks (Paperback)
Shire Publications, 9780747807339, 56pp.
Publication Date: July 21, 2009
* Individual store prices may vary.
or
Not Currently Available for Direct Purchase
Description
The mechanical anniversary clock, also known as the 400-day clock or torsion pendulum clock, is one of the most popular clocks ever invented. Anniversary clocks are recognizable by the decorative balls beneath the dial that rotate one way and then the other. To house the attractive mechanism, every style of clock case has been used although perhaps the most endearing is the glass dome. The dials, hands and ornamentation have also varied steadily over the last century. Called the anniversary clock because it needed winding only once a year, it has carried on into the days of no winding at all.
About the Author
Peter Wotton is a graduate, chartered engineer and member of the City and Guilds of London Institute. With over forty years professional experience in the fields of automation and process control, it is hardly surprising that he has a broad interest in electronic and mechanical instruments in general and the measurement of time in particular. The interest in mechanical clocks and watches goes back to childhood but only in recent years has he been able to expand this fully. He has a special interest in both pin-pallet watches and mechanical anniversary clocks, having written a number of articles on the latter. This book lays out the history and development of the anniversary clock and offers valuable information on the construction and repair of these clocks.
Advertisement