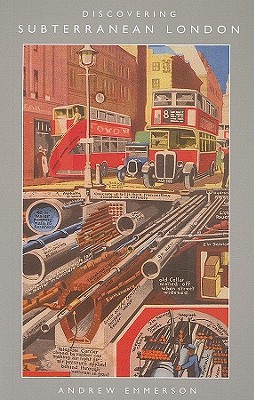 Discovering Subterranean London (Paperback)
Shire Publications, 9780747807407, 80pp.
Publication Date: December 15, 2009
* Individual store prices may vary.
or
Not Currently Available for Direct Purchase
Description
Beneath the streets and towering buildings of London, there is a realm of shadow and secrets. This little book is the first concise guide to the hidden world of underground London. Informative, authoritative and richly illustrated, this volume takes you on a subterranean tour of the many remarkable constructions that few even knew existed. Some of these installations deep below ground were once highly secret, such as the government bunkers, civilian refuges, protected broadcasting studios and emergency control centers for public utilities. Other facilities described perform more mundane functions, including the mothballed Mail Rail (the Post Office Railway), telephone and power cable subways, electricity substations and sewage outfall tunnels. Together, they form a city of tunnels and passages that wind through the gloom beneath the feet of London.
About the Author
Andrew Emmerson is a writer and researcher on technology subjects by profession. His fascination for transport, telecommunications and underground obscurities were the initial inspiration for this book, which expanded rapidly as researches uncovered ever more intriguing material. As well as being president of the Telecommunications Heritage Group, he is a member of Subterranea Britannica, CAMRA and far too many other groups and societies. He is co-author of London's Secret Tubes.
Advertisement