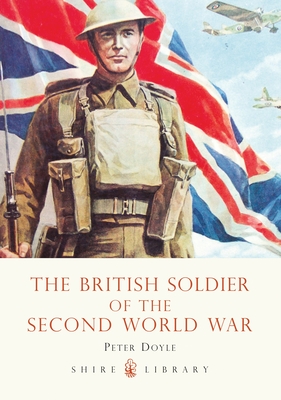 The British Soldier of the Second World War (Paperback)
Shire Publications, 9780747807414, 64pp.
Publication Date: October 20, 2009
* Individual store prices may vary.
or
Not Currently Available for Direct Purchase
Description
The story of the British soldier in the Second World War has so far not been adequately told. This small book will redress the balance, addressing these soldiers' endurance through six long years of conflict in theaters as diverse as Europe, the Western Desert, the Arctic and the Far East.
The book unfolds the story of the road to Dunkirk, the development of Fortress Britain and the rearming of the army to open the 'Second Front' in Europe. It explains what it was like to serve in the desert, on the long road that led to victory in Alamein, and of the battles against the Japanese in the Far East. It does so by reference to the military equipment, literature, art and ephemera, helping to conjure up a flavor of the British Tommy's experience that has not been touched upon in other books dealing with the period, and assisting the family historian with a greater understanding of the activities of their relatives in this hard-fought war.
About the Author
Peter Doyle is a scientist and military historian specialising in the role of terrain in warfare. In addition to numerous scientific books and papers, he has written: Tommy's War 1914-1918, The Home Front: 1939-45 with Paul Evans); Beneath Flanders Fields: The Underground War 1914-18 with Peter Barton and Johan Vandewalle and Grasping Gallipoli with Peter Chasseaud. He is co-secretary of the All Party Parliamentary War Graves and Battlefield Heritage Group, and is an elected member of the British Commission for Military History. He lives in London.Paul Evans is a specialist dealer in twentieth century art and design, having a particular interest in posters, graphics and the propaganda arts. He is co-author (with Peter Doyle) of The Home Front, 1939-45 and Tommy's War in Europe - British Military Memorabilia, 1939-45. He lives in London, England.
Advertisement