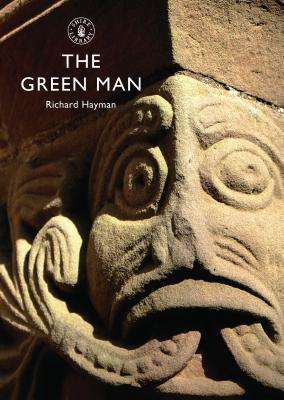 The Green Man (Paperback)
Shire Publications, 9780747807841, 56pp.
Publication Date: June 22, 2010
* Individual store prices may vary.
or
Not Currently Available for Direct Purchase
Description
Green men are figures or heads that were carved in churches, abbeys and cathedrals from the twelfth to the sixteenth centuries. Inspired by the illustrations in book margins where heads were used to terminate trails of foliage, they were usually carved in the form of human masks, cats' or demons' heads. The earliest architectural green men are found in the churches of the wealthy and influential, such as Henry I's private chapel in Derbyshire but they were still produced in lesser numbers into the nineteenth century. Richard Hayman discusses the origins and definitions of these fascinating figures and traces their many declines and revivals throughout history - a valuable guide for any church history enthusiast.
About the Author
Richard Hayman is an architectural historian who has for many years been involved with the listing of historic buildings in Wales and England. He is the author of Wrought Iron and Church Misericords and Bench Ends, also published by Shire, and A Concise Guide to the Parish Church.
Advertisement